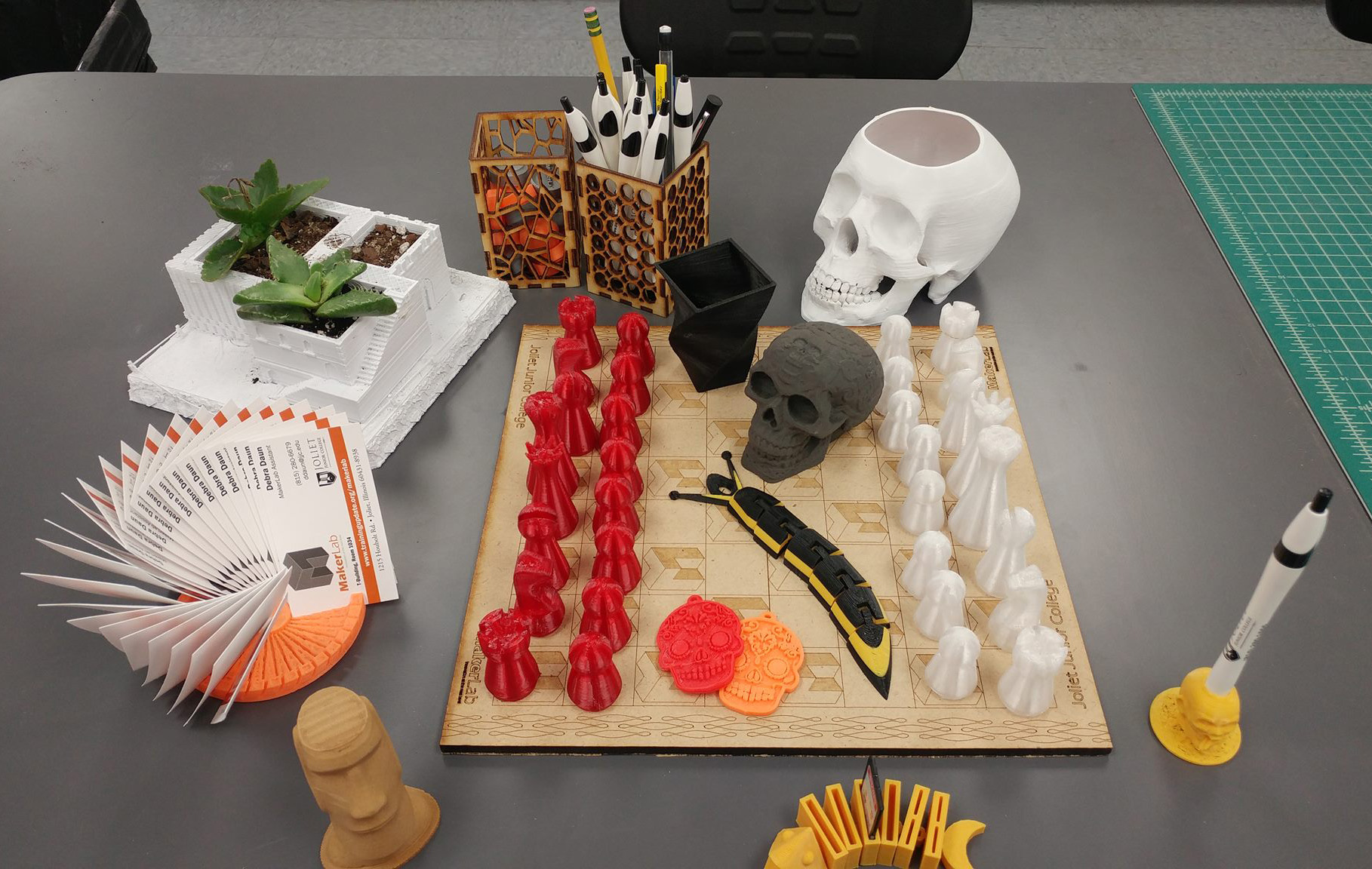 Did you know that JJC has its very own MakerLab?
Packed with cool equipment (most notably 3D printers), the lab is an environment for both students and the community to create almost anything they want using materials like filament, craft plywood, acrylic sheets, vinyl and more. Note: Anyone can tour or visit the MakerLab during regular hours, but to use the equipment in the lab, you must be a MakerLab member.
Wondering what you can make? Take a look below!