Need a place to cram for that test or to take a load off in between classes? JJC students will likely be searching for an indoor space to do so amid winter's sub-freezing and wet conditions.
We've mapped out some popular and not-so-obvious places across JJC's Main and extended campuses where students can complete classwork or take some time to relax. Check them out below, and visualize for yourself by using our virtual tour tool.
The Bridge
There's a little bit of everything along the Main Campus bridge, with multiple sections equipped for lounging or group activities to help you reset before your next class. It overlooks JJC's beautiful lake and affords great opportunities to spot some of the wildlife that roam campus.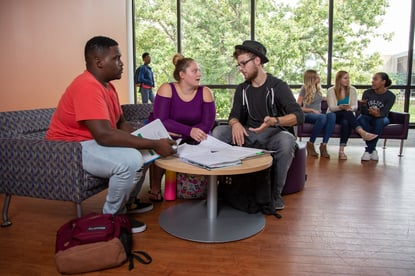 City Center First Floor
Not only does City Center Campus offer a unique atmosphere with its downtown Joliet location, the culinary program that's housed there adds a layer of deliciousness to your lounging experience. Grab a snack at the Lavu Culinary Café, adjacent to the lounge on the first floor. Or take a longer break from your studies to grab lunch or dinner at one of JJC's two student-run restaurants.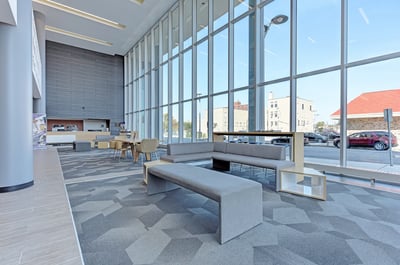 Main Concourse
Stretching from B to F buildings at Main Campus, the Concourse is not just a convenient passageway to and from class, it's equipped with comfy couches and work stations to satisfy any downtime activity. During the winter, it also offers a peaceful view of the snow-covered Picnic Grove.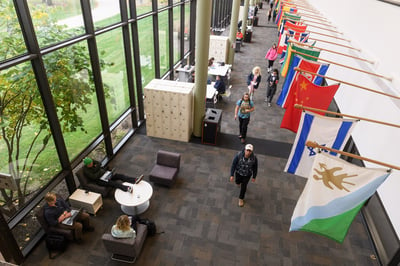 Event Center
Home to the JJC Athletic Department at Main Campus, you'll find along the Event Center's east-facing wall a long row of furniture on which to settle in between classes. Check out athletics' trophy cases aligning the opposite wall while you're at it.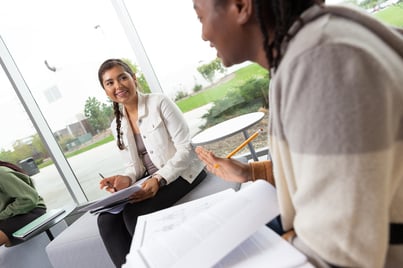 J-Building First Floor
Now equipped with a Book Swap courtesy of the JJC Library, the lounge on the first floor of J-Building offers a convenient spot to begin your dive into a great book. It's also ideal for individual or group study.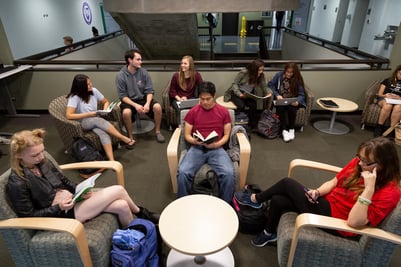 J-Building Third Floor Lounge
You'll find several lounge chairs and couches on the third floor of J-Building as well. The spot is perfect for our fine arts students in between classes.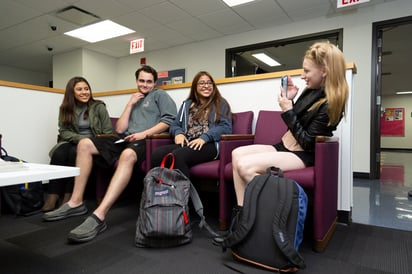 Main Campus Library
A longtime study and lounge staple, the JJC Library on the second floor of A-Building at Main Campus offers a unique mix of gathering spaces. Some are dedicated quiet areas while others can be reserved for group activity.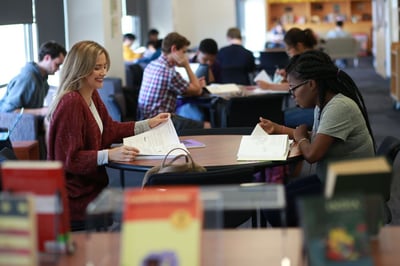 Natural Sciences Corners
The JJC Natural Sciences Department at Main Campus, housed in E-Building, offers small lounge areas in three of its southern-facing corners on the first and second floors. There's plenty of natural light coming through as you study, relax, or just take some time to gaze outside.
Romeoville Campus Main Entrance
Whether you take classes at Romeoville Campus full time or occasionally, there's plenty of space to take a load off while you're there. The main entrance offers lounge furniture on both the first and second floors, and unique design of the building lets in plenty of natural light.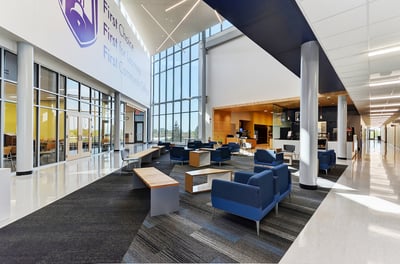 T-Concourse
Another long stretch of real estate at Main Campus that is prime for studying and lounging. In fact, it's not uncommon for students to bring their lunches over from the Wolves Den Cafeteria, or gather for a game to pass the time.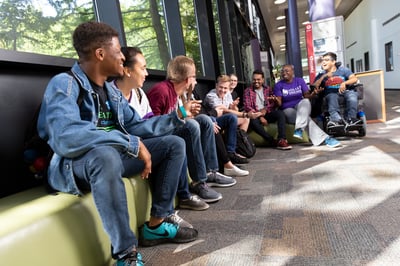 U-Building Curve
Plenty of natural light and far enough away from the Main Campus Center to offer a rather quiet setting to fulfill your work or relaxation needs.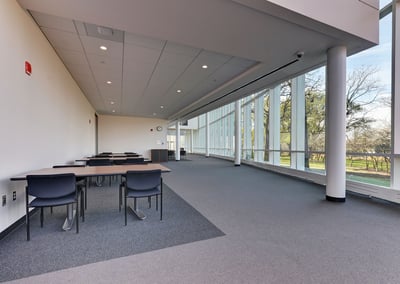 Where to Find These Spots?
Find these and other study and lounge spaces by reviewing campus signage, asking the information desks at any campus, or consulting our digital resources. Main Campus offers a digital map, and many locations can be viewed using our virtual tour tool!
Related Posts
4 JJC Resources You Can Take Advantage of to Excel in Class