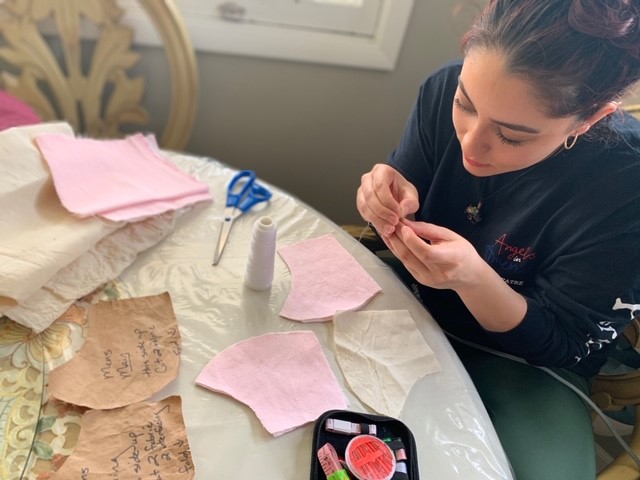 Sure, the stores are now stocked with a variety of face masks that help protect us amid the COVID-19 pandemic. That doesn't mean you can't still create your own, especially if you're looking to fill any free time this summer with some new projects.
Need a blueprint to follow? Students in JJC's costume class, under the direction of Fine Arts Professor Julie Giampaolo, not only sewed their own masks from home this spring as part of remote course work, but donated them to community members! Over 500 masks were distributed to eight different medical facilities, as well as to JJC employees and students.
Whether you're sewing by hand or using a machine, you can create your own mask with some fabric, thread, and by following these steps.