The weather is cooler. Green leaves are transforming into golden orange and yellow hues. Corn is being harvested, and Halloween is almost here. It's definitely autumn at JJC!

Whether you want to enjoy the weather, the foliage or would prefer to stay indoors, Joliet Junior College has a way for you to indulge in the changing season.
Greenhouse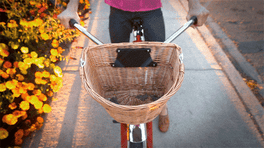 Located on Main Campus, JJC's greenhouse is not only a teaching facility but a community resource. The LEED-registered greenhouse features plants of all kinds and hosts sales, special events and workshops.
During fall, the greenhouse has its annual mums sale in addition to other seasonal plants and crops available to admire and purchase.
If you want to keep up with our greenhouse, you can subscribe to its newsletter by emailing JJC Greenhouse Manager Caryn Genens at cgenens@jjc.edu
Dr. William M. Zales Arboretum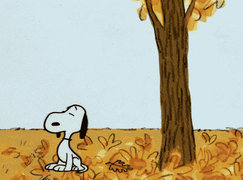 If you love fall foliage, the arboretum is for you! Right on Houbolt Road between the main entrance and exit to Main Campus is JJC's 11-acre arboretum.
Over 200 species of plants grouped into 30 different sections are featured in the arboretum. From junipers and pines to oaks, elms, maples and even apples, cherries and legumes, the stunning colors of fall are sure to be present for your viewing pleasure.
Main Campus Trails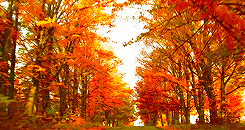 Another way to indulge in the fall weather and what Mother Nature brings this time of year is to walk our trails at Main Campus. You can spot wild animals and different plants that live in the prairie and forest preserve.
Paved trails include the Rock Run Trail, which is open for walking running, biking and skating. The unpaved forest and prairie trails are welcome only to foot traffic. Trails are open from dawn to dusk whenever Main Campus is also open.
City Center Restaurants: Thrive and Saveur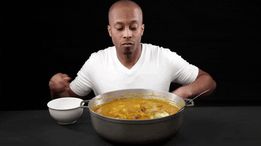 Being outdoors isn't the only way to enjoy what fall has to offer. Certain fruits, vegetables and crops are best in fall, and you can take advantage of those at our City Center restaurants, Thrive and Saveur.
The restaurants have seasonal menus, so customers can savor the seasonal tastes of fall. Thrive and Saveur's menus currently includes dishes featuring pumpkin, apple, butternut squash, cranberries and more fall favorites! Menus are subject to change but are generally the same seasonally.
Related Posts:
Which Classic Halloween Costume Are You Based on Your Major?