Raise of hands - who's attempted a festive holiday Pin and had it go horribly, horribly wrong. Don't worry, you're not alone (myself included).
The JJC culinary department has the answer to your Pinterest-fail blues. 'JJ-see how it's done' in this step-by-step Halloween cookie decorating video.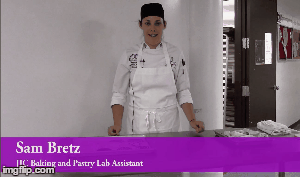 Step 1:
Buy icing – and no, Funfetti frosting won't cut it here. You can purchase the good stuff at Michaels or off the Wilton website.

Step 2:
Fill your piping bag with icing. Where can you find the bags? You guessed it, also at Michaels or off the Wilton site. (Need a thriftier option? Try Walmart or your local dollar store.)

Step 3:
Build an icing border around the edge of the cookie. Hold the bag with two hands and squeeze consistently all the way around, keeping the tip slightly above the cookie (nobody likes drag marks).

Step 4:
Fill in your outlined area. Apply a little more pressure to the bag to get a quicker flow. If you did a bang-up job with Step 3, your border should help keep the filling inside.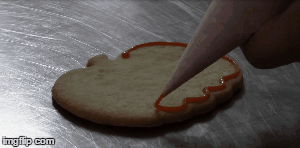 So how are you doing? Have we lost you yet? Sure hope not, because here comes the fun part.

Step 5:
It's all about the dets. Now it's time to accent your pumpkin or ghost cookie. Using a new batch of colored icing, fill your piping bag and add those finishing touches.
Taa-Daaa! We hope you feel like a regular Martha Stewart. You can watch the full video below.
And be sure to check out the JJC's Youtube page for other helpful videos from students and faculty!
Related Posts
JJC Chefs Share Mouthwatering Cinco De Mayo Recipes
What are You Thankful For?
Thanksgiving Tips and Tricks
Tips for Keeping Your New Year's Resolutions
Best Gift Ideas for Students