After two years of navigating virtual and drive-thru graduation ceremonies, Joliet Junior College is excited to return to a traditional format this year to celebrate the Class of 2022! JJC is holding two in-person ceremonies at our Event Center at Main Campus on Friday, May 20.
With two ceremonies, the college can maintain social distancing and also provide each graduate with four tickets for their family and friends. Masks will be optional. Those who wish to wear a mask are encouraged to do so. The afternoon ceremony begins at 12:30 p.m., with the evening ceremony starting at 6:30 p.m. The college's graduation page details the times that specific degrees and certificates will be awarded.
No doubt the emotions will be high for our students as they prepare to take the next steps in their academic and career journeys. Which of these emotions do you think you'll identify with when the moment arrives?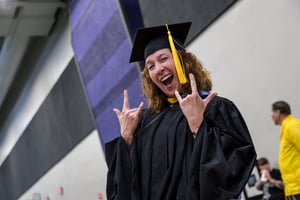 1. Excitement

Now that you've earned your degree, you're probably stoked about what's coming next - whether you're transferring to a four-year school or you have a job in your field lined up. It can be thrilling knowing that you have a brand new beginning right around the corner!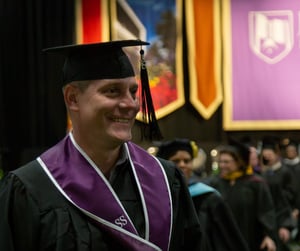 2. Bittersweet
Maybe you're sad to leave JJC because you made amazing friends while you were here, but you're also happy because graduation means you're making progress in your life. Things have finally come full circle and moving on can sometimes feel bittersweet.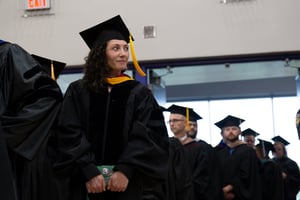 3. Pride

Earning a college degree is no easy feat! Your hard work has gotten you so far and that fact alone shouldn't be taken lightly. Give yourself credit for this accomplishment - you deserve to reflect on this experience with pride!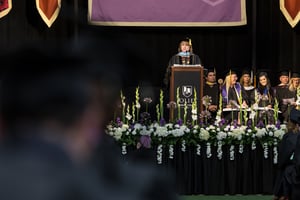 4. Anxiousness

It's normal to worry about the future (or to even just worry about the graduation ceremony itself!). The important thing is to remember that your associate degree or certificate will give you so many more opportunities for your future. You worked hard to get here. This is something to celebrate!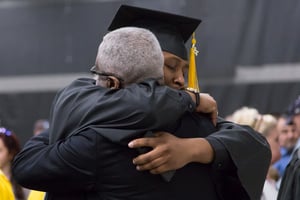 5. Love

Your family and friends are proud of you and so are all the faculty and staff at JJC! Hang on to this positive, loving energy for as long as you can. Think about everyone who motivated you along the way, whether you're a parent who came here to make a better life for your kids or a first generation college student making your family proud.
Congratulations Class of 2022! You're going to be great!
Stay Connected
Be a part of the graduation celebration on social media by using the hashtag #jjcwolvesgrad! Tell us what your excitement level is at beforehand, or share your photos with friends and family the day of the ceremony.
We also encourage you to stay connected as an alumni. Get started by joining the JJC Foundation and Institutional Advancement's graduation cap decorating contest. The winner will receive an alumni swag bag! On the day of the ceremony, just stop by the alumni table with your decorated cap to get your photo. You'll also receive an alumni benefits card.
Related Posts

You're Graduating... Now What?

How to Get Ready for Life at Your Four-Year University

***
Aren't graduating until later? Check out our summer course options: