Are you a current or future JJC student? You're in good company! Many of our alums have accomplished great things in science, the entertainment industry and even sports. While JJC has an abundance of notable alumni (learn more about them starting on page 228 here or on page 220 here), we've chosen to highlight ten from our archives. We hope this list is just the inspiration you need!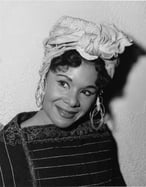 1. Katherine Dunham (1928)
Dancer/Choreographer/Producer/Writer/Actress/Director/Anthropologist
Katherine Dunham is well-known for her many talents, including forming her own dance troupe. The Katherine Dunham Dance Company, comprised of dancers, singers, actors and musicians, performed in the U.S. and more than 50 other countries. In addition to choreographing and producing ballets, Dunham also appeared in Broadway shows and movies and was an author of eight books. She began working at Southern Illinois University in the 1960s. There's a museum in East St. Louis dedicated to her called the Katherine Dunham Museum. Dunham passed away on May 21, 2016.
To learn more about her life and extraordinary accomplishments, visit http://memory.loc.gov/diglib/ihas/html/dunham/dunham-timeline.html.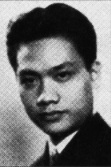 2. Dr. Arthur Toy (1937)
Notable Chemist
Dr. Arthur Toy, originally from Guangzhou, China, attended JJC in the 1930s and transferred to the University of Illinois. He invented pest control for cotton, rice and other crops. He was an international authority on phosphorous chemistry and held 81 patents. He passed away in 1996. To learn more about Dr. Toy's accomplishments, visit page 239 of The People's Legacy: A History of Joliet Junior College by Susan H. Wood.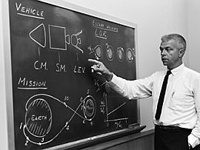 3. John Houbolt (1938)
NASA Aerospace Engineer
Perhaps JJC's most famous alum, John Houbolt's success came with NASA's 1969 moon landing mission. NASA.gov credits Houbolt as one of the great unsung heroes of the company's Apollo program. In November 1961, Houbolt boldly wrote a 9-page letter to NASA Associate Administrator Dr. Robert Seamans, advocating for using the Lunar Orbit Rendezvous (LOR) method to travel to the moon. Houbolt estimated that his plan saved the United States $20 billion and accelerated the moon landing by about three years. On Sept. 18, 1969, the City of Joliet renamed Airport Road to Houbolt Road, in his honor. Houbolt passed away on April 15, 2014.
You can read the entirety of Houbolt's famous letter on page 55 here.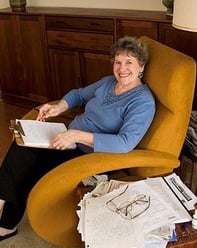 4. Phyllis Reynolds Naylor (1953)
Author
Phyllis Reynolds Naylor has authored more than 80 books for both adults and children and is perhaps best known for her Shiloh series, written in the 1990s, which received the Newberry Medal and was later turned into a movie. Naylor is also the recipient of two Edgar Awards for Best Juvenile Mystery Novel (Night Cry in 1985 and Bernie Magruder & the Bats in the Belfry in 2004). According to The People's Legacy: A History of Joliet Junior College by Susan H. Wood, it was Naylor's JJC professor, Catherine Wood, who first encouraged her to read her own work in class.
To learn more about Naylor and her books, visit http://phyllisnaylor.com.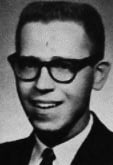 5. James Agazzi (1960)
Emmy Award Winning Art Director/Production Designer
While at JJC, James Agazzi was very active in the theatre program (take a look at these photos from our yearbook archives). After graduating from JJC in 1960, he transferred to UCLA where he received his bachelor's and master's. He broke into the business as an assistant art director for NBC-TV and designed the original sets for game shows like The Price is Right, Match Game and more. He later worked as a production designer for TV shows like Hart to Hart and Moonlighting, later receiving an Emmy for his design work on Moonlighting. In 2000, he wrote and directed the short fiction film, A Window That Opens. One of Agazzi's most influential JJC professors was Vera Smith, who encouraged him to write.
Learn more about James Agazzi's successful career here.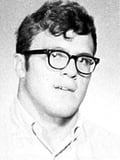 6. Harry Geris (1969)
Olympic Wrestler
Before coming to JJC, Harry Geris lived in Canada with his Dutch immigrant family, who discouraged him from attending college. But as a high school senior passionate about wrestling and a desire to attend college, Geris hitchhiked to a college wrestling tournament in the United States, where he ran into JJC coach Henry Pillard. After that tournament, Geris started attending JJC and joined the wrestling team. Geris would later participate in the 1968, 1972 and 1976 games. He was named champion of many competitions, including NCAA Champion during his time at JJC. Geris passed away on April 24, 2008.
Learn more about Harry Geris's athletic career here or check out the book Buried in the Maple Leaves: The Untold Story of North American Wrestling Legend Harry Geris.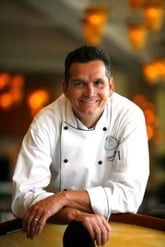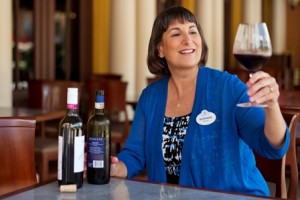 7. and 8. Scott and Marianne Hunnel (1988)
Professionals at Walt Disney World
After completing their education at JJC in 1988, Scott and Marianne Hunnel took their Disney internship to the next level - and now they are professionals at Walt Disney World. Scott is the executive chef at Disney World's flagship restaurant, Victoria and Albert's, and Marianne is a content development manager at Walt Disney World and manages Epcot's International Food and Wine Festival.
Read more about their unique story here.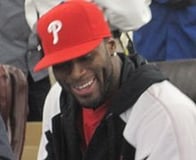 9. Kelvin Hayden (2003)
NFL Player (Colts, Falcons, Bears)
Kelvin Hayden played football for two years at JJC before playing at the University of Illinois in 2003 and 2004. He started his professional career as cornerback with the Indianapolis Colts, winning a Super Bowl XLI champion title in 2007. He went on to play for the Atlanta Falcons and signed a contract with the Chicago Bears in 2012. Some of his notable accomplishments at JJC include being named Conference Player of the Year and winning first team JC All-America accolades. Learn more about Hayden's athletic career here.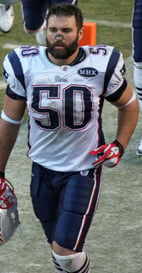 10. Rob Ninkovich (2004)
NFL Player (Saints, Dolphins, Patriots)
Rob Ninkovich, an outside linebacker and defensive end, played for JJC's football team for two years, earning third-team NJCAA All-American honors. During his freshman year, JJC's team won the NJCAA national championship. From JJC, he went to Purdue and then started his professional career with the New Orleans Saints. He also played for the Miami Dolphins and New England Patriots. Ninkovich is a two-time Super Bowl Champion (2015 and 2017). He finished his career with the Patriots in 2017 with 46 sacks, ranking fifth in Patriots history. Learn more about Ninkovich's athletic career here.
Related Posts
Celebrate JJC's 115th Anniversary Through Photos
7 Celebrities Who Attended Community College
11 Most Popular Majors at JJC
10 Unique Classes You Can Take at JJC