With the fall semester approaching, many students are beginning to think about the transition back to classes. Whether you are new to college or a returning student, it's important to be prepared for the semester, especially given the challenges from the pandemic this past year. The Joliet Junior College Library wants to make that transition as seamless as possible.
Among its many resources is EBSCO's PrepStep for Community Colleges, which provides new and current students with test preparation materials. As you prepare to return to classes in the fall, here are 4 ways the library can prepare you for college:
1. Foundational Skills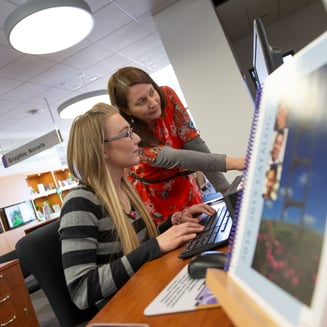 College requires students to have a broad range of skills in order to be successful in their classes, and many of those skills are learned through experience. PrepStep allows students to build certain fundamental skills before stepping into a college classroom. Students can learn a variety of skills, including organizational strategies, classroom success skills, information literacy skills, personal success skills, and more!
Choosing a major is one of the hardest decisions that a college student makes, and PrepStep can help through its Career Preparation program. This program provides students with information about various majors that they may be considering. Information is available on majors such as allied health, caseworker, culinary arts, legal, nursing, teaching, and law enforcement.
2. Placement Testing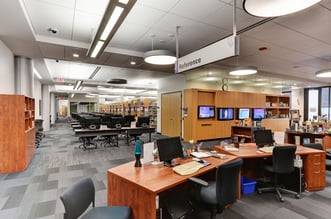 Placement tests are used to determine a student's academic understanding of a particular subject. PrepStep helps prepare students for these tests with study materials. Performance will determine the level of courses a student can take, perhaps advanced courses, or test out of a course entirely.
PrepStep can also help high school students prepare for college placement tests, such as the ACT test and/or the SAT test. It has courses on high school equivalency testing preparation, and allows you to build your skills for major subjects that are included on the test.
3. Core English, Math and Science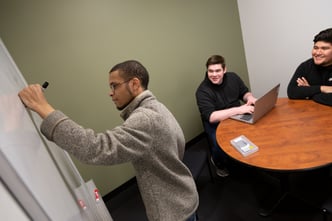 English, math, and science are three common subjects students will encounter during their academic career, and having the skills necessary to succeed is vital to college success. Whether you have been struggling in a specific subject, or would just like to keep up with your skills, PrepStep can assist with these subjects.
It breaks down the core English, math, and science skills into categories to simplify the process, such as reading, writing, grammar, vocabulary, as well as developmental math, algebra, geometry, and calculus.
4. Basic Computer Skills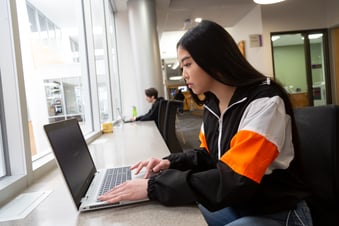 College in today's modern environment requires students to be up-to-date with new computer technologies. PrepStep allows students of all ages to familiarize themselves with the basic computer skills that are required for today's college classes.
You can get started with the computer basics, moving to the internet basics, learning how to search things online safely. PrepStep also teaches students how to use different Microsoft programs, such as Word, PowerPoint, Outlook, and Excel.
Beyond College
The goal of college today is to prepare students for life in the working world. Students strive to be successful in their career choice, as well as make life decisions that will benefit them in the future. Throughout college and beyond, students can utilize PrepStep for learning how to manage debt, develop healthy living habits, why credit matters, and how to understand insurance.
You can find more information about PrepStep, as well as the many other online databases and services that are available through the library, by the visiting the library's webpage.
Ready to enroll?
More classes are in person and on campus this fall at Joliet Junior College. Learn more and register online.
Related Posts:
10 Ways JJC Students, Community Members Can Utilize the Library's Services
5 Convenient Services Available Through the JJC Bookstore