Illinois community colleges play an important role in supporting economic growth and placing students in high-demand jobs. A new statewide report found that the highest job vacancies are occurring in healthcare and engineering, due to industry growth, attrition and retirements.
JJC is continuing to support the current and future needs of the workforce through a variety of new and existing academic programs. Here are four JJC programs that will train you for in-demand careers.
Commercial Driver's License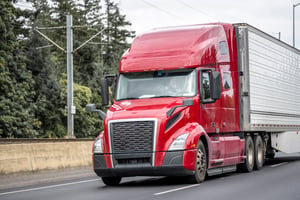 There's been a lot of talk about supply chain challenges and the lack of truck drivers. JJC's Commercial Driver's License (CDL) program is designed for individuals with little or no commercial driving experience.
You will receive a Department of Transportation (DOT) physical, CDL learner's permit and endorsement preparation as well as DOT rules and regulations, log books, instruction in map reading and trip planning, and complete vehicle training to prepare you for an entry-level position in the trucking industry.
How to get started: Call 815-280-6902 or email CDLinfo@jjc.edu.
Global Supply Chain Management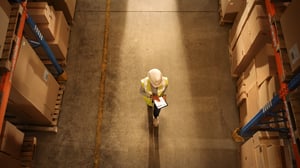 Speaking of the supply chain, students can explore careers in the logistics industry, which is expanding rapidly in Will County and the surrounding region. This program teaches the essentials of supply chain and operations management, the transportation and distribution process, cargo security compliance, and import/export fundamentals.
JJC also offers a pathway for adult education and literacy students to complete their high school equivalency while simultaneously earning a certificate in supply chain management. This accelerated model allows students to earn a 17-credit hour certificate of completion in just two semesters.
How to get started: Visit the GSC website. For the associate degree pathway, Contact Bill O'Connor at 815-280-2404 or email woconnor@jjc.edu. For the certificate pathway, contact Michelle Lyman 815-280-1335 or email mlyman@jjc.edu.
Respiratory Care Therapy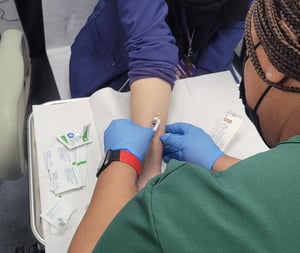 Next year, JJC will launch a respiratory care therapy program, a profession that is projected to grow 21 percent by 2018. Respiratory therapists examine and support treatment of patients with breathing or cardiopulmonary disorders. They perform diagnostic tests and consult with physicians to develop patient treatment plans.
The college renovated 7,000 square feet of previously unused space at Main Campus to house the program, which features classrooms, offices, a simulation lab, and private care room. The Associate of Applied Science in respiratory therapy is a two-year degree program, offering lecture, clinical and simulation experiences.
To get started: Stay tuned. The college will begin accepting applications for this program in 2022.
Electrical and Electronic Automated Systems
Automated manufacturing uses mechanical, electrical and computer technologies, and is designed for students that like hands-on training, troubleshooting and critical thinking.
Careers in EEAS, plus programs within the architecture, manufacturing and automotive career pathway, are seeing strong growth. According to the Bureau of Labor Statistics, the average annual salary for an electrical and electronic engineering technician in 2020 was $67,550.
To get started: Visit the EEAS website. Contact Cheryl Upshaw at 815-280-2480 or email cupshaw@jjc.edu
Have you enrolled yet for spring classes?