JJC offers many extracurricular activities for students, including collegiate level athletics. Students can participate in 11 sports: wrestling, volleyball, men's and women's cross country, baseball, softball, men's and women's basketball, men's and women's soccer and cheerleading.
The college's athletic teams are members of the National Junior College Athletic Association (NJCAA) and the Wolves have won eight national championship titles. Student athletes compete locally and nationally with other NJCAA members. Between practices and matches, this can be a large time commitment for students.
We talked to seven of JJC's student athletes to learn more about their sport and find out how they balance athletics and academics.
1. Jake Kendall – Wrestling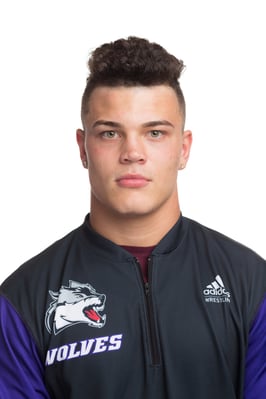 Jake Kendall, a fire science/EMS student, has been wrestling since he was in first grade. Kendall said that it's challenging wrestling at the collegiate level, but he enjoys the bond he's created with his teammates.
"I want people to know that wrestling is a very mentally challenging sport, but it can build you and form you into a better person."
He says that in order to succeed in both wrestling and academics he puts in extra work.
"Whether that's staying after practice and drilling moves or staying after class to ask teachers for help if you aren't understanding something," Kendall said.
2. Sydney Trotter – Volleyball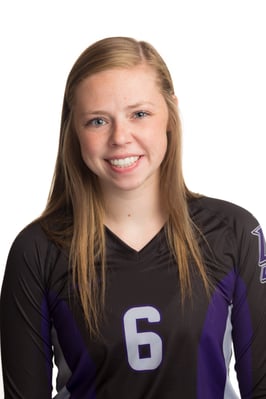 Sydney Trotter is an education major. She's been playing volleyball for eight years now.
Trotter's favorite part about playing college volleyball is that it is more competitive than it was high school.
"Volleyball is much more of a mind game than who has the most skills, if you're not in the right headspace your game will be off. Winning games comes from confidence on the court, it's not just about who can serve or hit the hardest, or which team has the best defense."
In order to balance volleyball and her schoolwork, Trotter uses any free time that she has to focus on academics. She also avoids procrastinating.
3. Ashley Phelps – Softball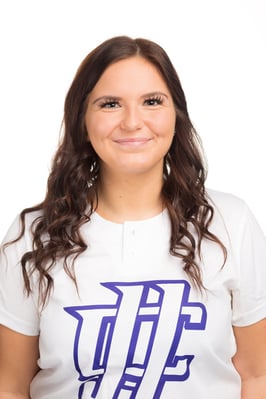 Ashley Phelps has played softball since she was 5 years old and started playing for a travel team at age 8.
Her favorite part about playing softball at JJC is the friendships that she's made.
"The softball team has a fun, yet competitive environment. We enjoy making each other laugh and have fun on and off the softball field."
Phelps is majoring in K-12 physical education and wants to continue her academic and athletic career at a four-year university. She's learned a lot about time management from balancing school and sports.
"Every minute that I have between class and practice is used," said Phelps.
4. Adam Taylor – Men's Basketball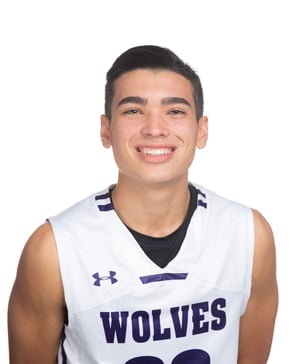 Adam Taylor dreamed of playing collegiate basketball since he was in kindergarten. He said he's honored to be following his dream while playing basketball at JJC.
"My favorite part about being on the team is the coaches and my teammates. They give me confidence to be the best I can on the court as well as off the court."
Taylor is an elementary education major. He makes sure that his homework is complete before practice and visits the Tutoring and Learning Center if he needs help with coursework.
"I want people to know that there is more to basketball than meets the eye. For me basketball is a way for me to inspire young kids from my neighborhood and tell them to dream big and don't allow people to step on your dreams."
5. Kiki Ojo – Women's Basketball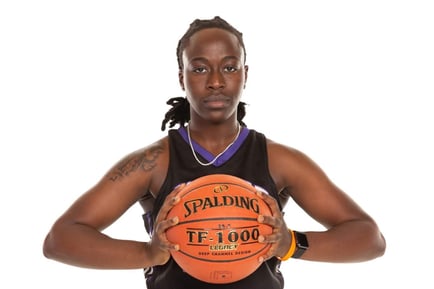 Kiki Ojo has played basketball since she was 5 years old.
Ojo's favorite part about playing basketball at JJC is the chemistry she has with her teammates.
"We all get along as if we've known each other for years. There is never a dull moment, always laughs and smiles."
She is currently majoring in pre-pharmacy, but she may make the switch to accounting.
Ojo follows a strict schedule in order to stay on top of her schoolwork, job and basketball while getting enough sleep at night.
"I want people to know that even though it is women's basketball, we still work just as hard as any other men's team. And what I want people to know about my team is that we are full of talent all around."
6. Ally Whittenhall – Cheerleading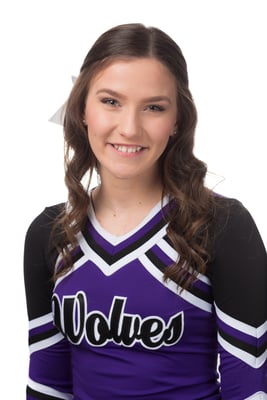 Ally Whittenhall, a nursing student, had never been a cheerleader before coming to JJC, but 11 years of competitive dancing gave her a great foundation.
Her favorite part about being on the cheerleading team is the opportunity she gets to meet new people that share the same hobby.
"It's so easy to bond and create strong friendships when you all share a passion for the same sport. I also love being able to show school spirit and represent my school."
Whittenhall makes sure that she finishes her homework before practices and games. Sometimes she and her teammates get together to hold study sessions, which Whittenhall finds very helpful.
7. Adan Juarez – Men's Soccer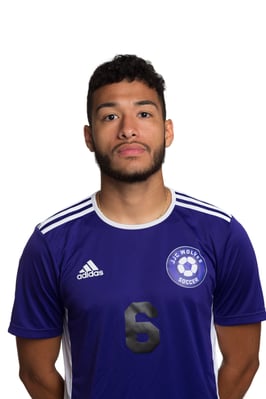 Adan Juarez, an aspiring physical therapist, has been a soccer player since he was 5 years old. He says the sport has always held a special place in his heart.
"Playing my sport at the collegiate level is honestly a blessing for me. Being able to play is an honor and I take great pride in it."
His favorite part about playing soccer at JJC is the chemistry he has with his teammates.
"We really formed a brotherhood here in the short time we've played together."
Juarez said it's difficult to balance academics and athletics, but he's learned to prioritize his commitments in order to succeed.
Related Posts
11 Most Popular JJC Majors
Want more information about JJC? Download our free brochure: