So, you've just signed up for your first semester at JJC and you're all ready to go for Aug. 22, down to the college-ruled notebooks, 3-inch binders and ballpoint pens. (There's still time if you haven't signed up for classes yet! Apply or register here.)
Being new to the school and maybe even college in general, we bet you're wondering what daily life is going to be like. After all, you are going to be spending a lot of time here in the coming months!
As we wait for classes to begin, we've put together a quick list for our first-time students - here's what you can expect your first semester at JJC.
1. Parking will be crazy at first… until you discover the "good" spots.
The first few weeks of school are always the busiest – especially when it comes to parking. If you have an electric car, JJC offers electric charging stations on the Main Campus. JJC also offers priority parking for low emissions vehicles (apply here).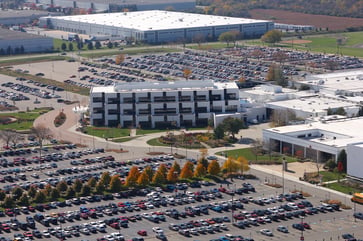 2. Awesome food!
Whether it's snagging free food at student events (like Welcome Week), grabbing free popcorn in the hallway, or making a reservation at the Culinary Department's gourmet restaurant, Saveur – there is never a shortage of good eats at JJC.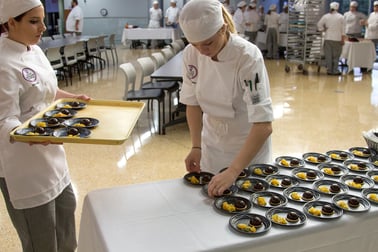 3. Karaoke. Lots and lots of karaoke!
OK, so the karaoke isn't that constant, but it is definitely a staple at JJC! Try it out next time you pass through the Bridge – it's so much fun!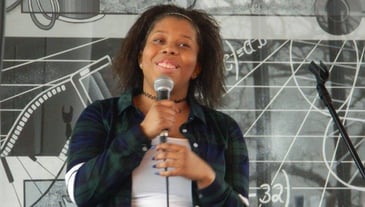 4. The Bridge is a hot spot of student life and entertainment.
Speaking of the Bridge, it's a pretty popular spot to hang out. Whether students are playing the piano, doing homework, relaxing, or taking part in special events put on by the Office of Student Activities, it's definitely the place to be if you want to be a part of the social scene.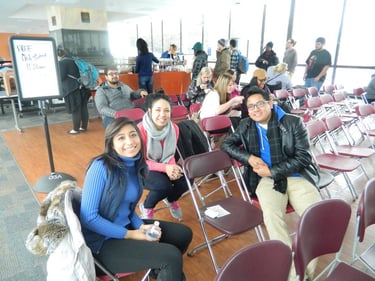 5. It's impossible to not make friends.
Because there are so many different people from diverse backgrounds at JJC, it's easy to be yourself and to feel comfortable around others.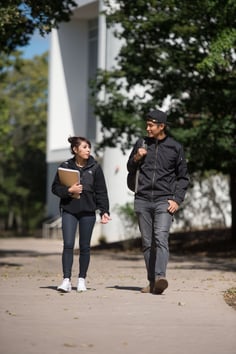 6. Help is there if you need it.
If at any time you are struggling, there are free resources available to you as a JJC student, from student advising to tutoring, job search assistance, disability services and more.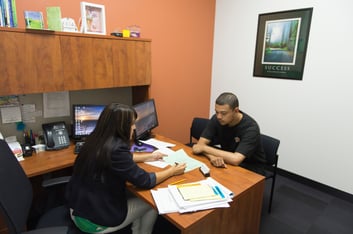 7. Looking for a job? There will be plenty of opportunities to find one at our on-campus job fairs.
JJC has its fair share of job fairs, and while the most popular one (the Joliet Regional Job Fair) is held in April every year, there are also a few that go on during the fall semester, such as the part-time and on-campus job fair (Sept. 23) and the Skilled Trades Career Fair (Oct. 13). If job fairs aren't your thing, stop by the Career Services Center for more student job opportunities and resume help.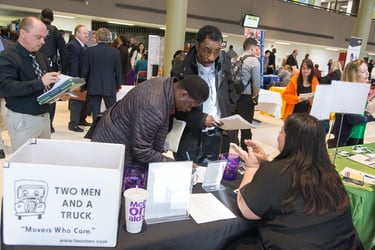 8. Hard work pays off.
The important thing is to study hard, dedicate the necessary time to your classes, and make sure you're learning something that you're passionate about. That's really what it's all about!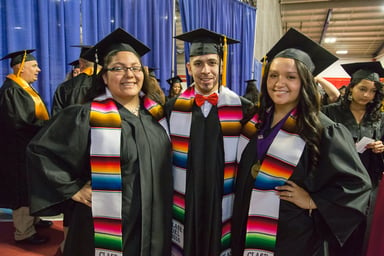 ***
Like this post? Check out: