Do you really know your professors at Joliet Junior College? Although you may see them on campus MWF, many of them have talents and interests outside of the classroom, too.
Which professor had a recording contract in the 1990s? Who has been to six continents? One professor has 14 brothers and sisters - can you guess who?
Discover these little-known facts about thirteen of your favorite JJC professors below.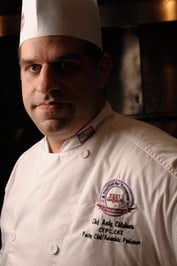 Andy Chlebana
Professor, Culinary Arts
Chef Andy Chlebana met his wife, Heather, in 1993 while they were both first-year students in JJC's culinary arts program. He also recently appeared on the TV show, Spring Baking Championship - and won first place!


Dr. Debbie Fitzgerald
Department Chair and Professor, Nursing
Dr. Deb Fitzgerald had a professional recording contract in the 1990s. The album was never released, but every now and then she still listens to a few of her favorite songs.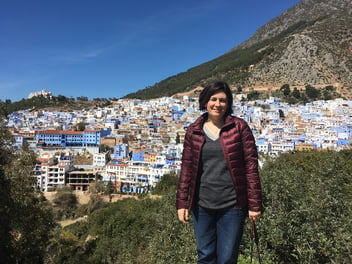 Tamara Brattoli
Professor, English and World Languages; International Education Coordinator
Professor Tamara Brattoli started traveling internationally at age 16 when she visited a friend in Germany. Since then, she has studied abroad in France, been sent to Slovakia as a Peace Corps volunteer and visited every continent except for Antarctica.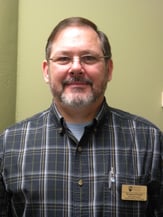 Greg Foster
Professor, Welding
Professor Greg Foster played basketball until the age of 42, starting when he was in second grade.


Linda Blanco
Professor, Mathematics
Professor Linda Blanco, who is an avid runner, was once on a billboard for the Chicago Marathon (pictured to the left above). She met Olympic marathoner, Ryan Hall, in 2008. She is a part of Team World Vision and on Oct. 9, at age 64, she went after her seventh Chicago Marathon to raise money for water projects in Africa.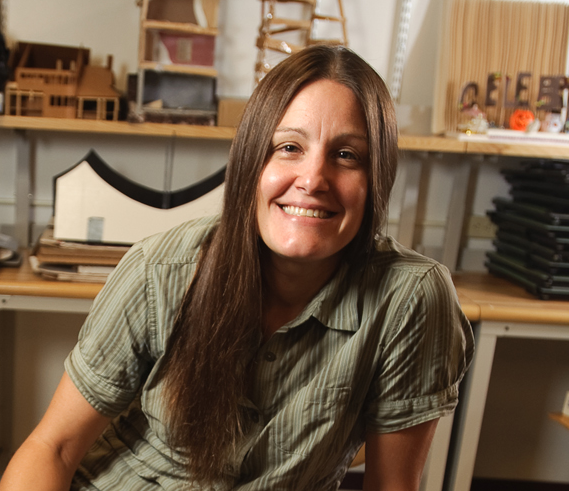 Maria Anna Rafac
Professor, Architecture/Engineering/Construction Management
Professor Maria Anna Rafac has been a motorcycle biker since 1992. A few of her co-workers in the Technical Department (Cheryl Upshaw, Mike Wolverton and Joe Thomas) also ride motorcycles.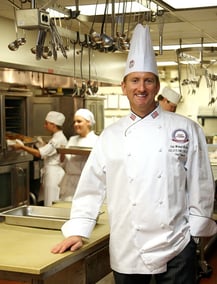 Mike McGreal
Department Chair and Professor, Culinary Arts>
Chef Mike McGreal has two Great Danes - together, his dogs' weight is 310 pounds!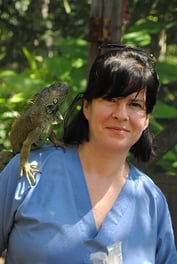 Eileen McKee
Professor, Veterinary Technology
Professor Eileen McKee's passion is wildlife. She spent three months in Thailand and Laos working with a conservation NGO (specifically working with bears). At JJC, she helps coordinate study abroad options for vet tech students, including a trip to Belize last year and an upcoming trip to Guatemala. McKee is also known for her "tripawd" dog, Wolf, who was featured in a WGN segment earlier this semester. Students from JJC's orthotics/prosthetics program are working on making him a prosthetic leg.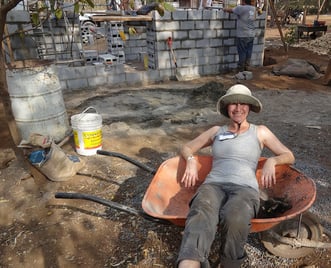 Joanne Brunner
Professor, Mathematics
Professor Joanne Brunner volunteers with the As Good As Gold Golden Retriever Rescue, where she fosters and takes care of sick golden retrievers until they are adopted. She also volunteers with Habitat for Humanity's Global Village program, where she organizes and leads trips to help provide housing to the less fortunate. She has been to Romania, Cambodia, Nicaragua and Malawi, Africa.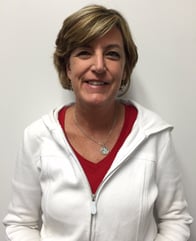 Mary Sue Gurka
Associate Professor, Technical
Associate Professor Mary Sue Gurka is an avid gardener, and has made homemade pesto and bruschetta from her garden. She also grows zinnias and enjoys sharing them with her friends at JJC.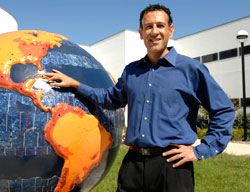 Cris Trillo
Professor, English and World Languages; Men's Soccer Coach
Professor Cris Trillo graduated from high school in Tangier, Morocco. He is fluent in five languages: Arabic, French, Spanish, English and Italian. In addition, he is also an avid deep sea diver and a spear fishing enthusiast.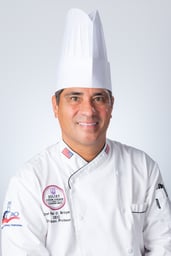 Paul Bringas
Professor, Culinary Arts
Chef Paul Bringas has 14 siblings (He's number 4).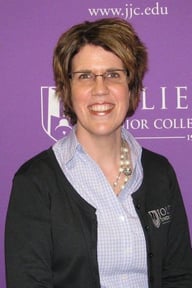 Tammy Miller
Professor, Agriculture
Professor Tammy Miller grew up on a farm showing pigs and has judged many livestock shows. She is the only female to ever judge a major barrow show in the state of Texas. In addition, she is a mom to 10-year-old triplets - Hannah, Holden and Hayden.
***
Like this post? Check out: