It's the beginning of a new year and you know what that means; many people are making resolutions to be a better version of themselves. For most, those resolutions have failed before the month is even over.
As a college student it can be challenging to stick with good habits when you are busy with classes, homework, extracurricular activities and life's other obligations. At Joliet Junior College, there are numerous student resources that can help you stick to your resolutions.

1. Eat Healthier on Campus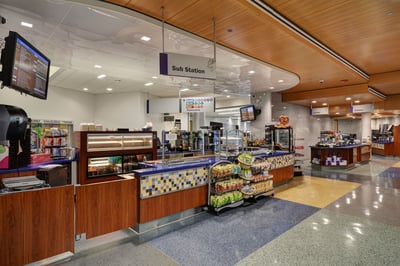 JJC's Food Services offers many healthy options in the Wolves' Den Cafeteria and the Beanery, located in the Campus Center. You can build your own salad at the salad bar or customize a wrap at the Sub Station. If you're in a hurry you can find premade salads and sandwiches in the cooler so you can just grab and go. The cafeteria's hot menu changes daily, many times offering fresh vegetables, soups and protein options. They post the weekly menu online, allowing you to plan your meals ahead of time. If you're on campus early enough for breakfast, stop by the Beanery and get fresh oatmeal to start your day.
Food Services has varying hours depending on the location and day of the week. It's best to check its webpage to find a complete list of hours.
2. Go to the Gym More Often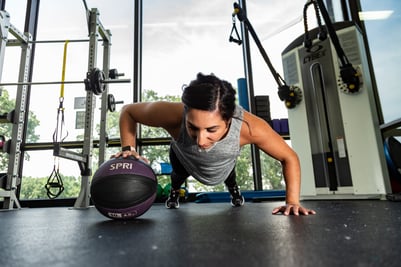 If you vowed to head to the gym more often this year, you're in luck! JJC has a workout facility at Main Campus. Now you don't have to make an extra stop on your way to and from school. Drop by before, between or after class to keep up with your fitness resolution.
The Fitness Center costs just $25 for students for the entire semester. Want a gym buddy? Your non-JJC friends can join too! Community members can use the Fitness Center for $35 a semester. Visit the Fitness Center in G-Building to sign up.
3. Do Better in Your Classes
Many college students vow to do better in their classes in the new year. At JJC, there are plenty of resources that can help you achieve this goal. The Tutoring and Learning Center (TLC), Library and Student Advising Center (SAC) are just a few of the many offices on campus that can help you study harder, learn material that you may be struggling with and set you on the path to success!


4. Improve Your Emotional Well-Being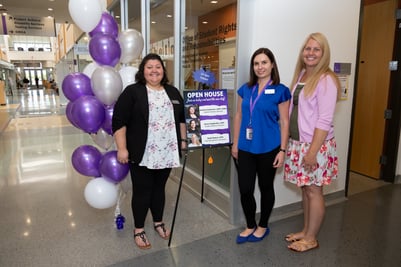 If your goal is to reduce stress and improve your emotional well-being, Student Wellness Advocates in the Office of Student Rights and Responsibilities can provide you with access to private counseling sessions, group therapy sessions and workshops. The wellness advocates can even help you develop healthy lifestyle behaviors.
Related Posts
10 Motivators to Get You Through Second Semester
5 Snacks to Eat While Studying
Tips for Keeping Your New Year's Resolutions