Perhaps you've heard the term "essential worker" during this pandemic? These employees perform work that is deemed essential to the viability of the company for whom they work and individuals they serve. Such roles have helped a lot of workers maintain their jobs amid a challenging labor market brought on by the pandemic.
JJC Workforce Development, with offices at the college's City Center and Morris Education Center campuses, is committed to producing essential workers throughout Will and Grundy counties. Its team encourages local economic development by cultivating partnerships to provide comprehensive services to the local workforce. As you're preparing to reenter the workforce or want to strengthen your marketability for employers, here are five things to know about JJC Workforce Development.
1. You'll Become Work-Ready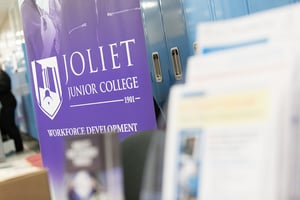 The ability for job-seekers to effectively engage with potential employers is crucial to landing a job. JJC Workforce Development offers the Career Certified program to help build an applicant's soft skills, including but not limited to work ethic, adaptability, and team player attitude. Growing these skills and others increases an applicant's work readiness.
Resume writing and mock interview training will also be provided. In addition, personal assessments will be utilized throughout to help participants understand and utilize their strengths and certain behaviors for optimal job placement.
2. Free Trainings, Scholarship Assistance Available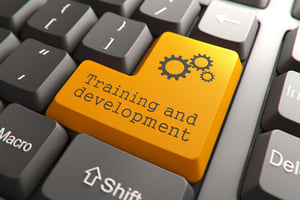 Grant dollars from the U.S. Department of Labor as part of the Workforce Innovation and Opportunity (WIOA) Act support JJC Workforce Development services. This act is designed to strengthen America's workforce by supporting youth and individuals with significant barriers to employment. Funding helps guide job-seekers into sustainable high-growth, high-demand jobs.
The Connect to Your Future program, housed at City Center, is for youth ages 16-24 who meet WIOA eligibility. Receive free occupational skills training in high-growth, high-demand jobs in Will County.
The My Future program, housed at the Morris Education Center, is for Grundy County youth ages 16-24 who meet WIOA eligibility. It provides continuous support through career guidance, employment, and internship opportunities, GED support and vocational training.
Adults and dislocated workers in Grundy County who meet eligibility requirements can also receive assistance through the WIOA Title 1B grant.
3. High Growth, High-Demand Jobs Are Out There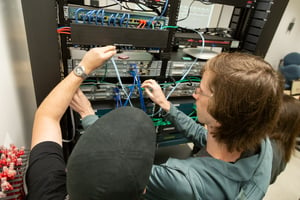 Not only can JJC Workforce Development prepare you for high-growth, high-demand jobs, various JJC academic programs can build upon that initial training. When ready, you won't have to look far for opportunities.
Today, there are strong job prospects in the skilled trades, such as manufacturing, transportation, and construction fields. JJC boasts a variety of certificate and associate degree pathways in the skilled trades.
Healthcare continues to demand new workers, and in some cases is experiencing employee shortages. JJC's new medical assisting, as well as certified nurse assistant programs, are helping supply the demand.
Among the in-demand jobs revealed by the pandemic are those in information technology, as the online delivery of services has proven vital. From computer programming to cybersecurity, IT-related certificates and degrees from JJC can lead graduates into high-paying jobs.
4. Community Connections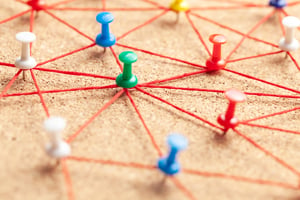 Workforce Development cultivates partnerships to provide comprehensive services to the Will and Grundy County workforce. They work with local chambers of commerce and directly with high-demand industries in order to identify need gaps and internship opportunities to best serve those looking for work.
Plus, find links to a comprehensive list of state programs and job search services through the JJC Workforce Development website.
Workforce Development also partners with and serves local businesses and organizations. It is one representative in the Will County Business Services Team, comprised of partners across Will County, who meet regularly and have an active dialogue of how to serve local businesses in the form of internships, recruitment assistance, wage analysis data, on-the-job training, and more. Just as Workforce Development is a great resource for job seekers and students, it also aims to be a great resource for employers.
5. Multiple Ways to Receive Service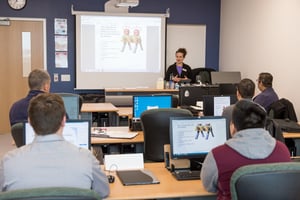 With offices at JJC's City Center Campus in downtown Joliet and Morris Education Center, the Workforce Development team is ready to assist in-person and remotely. In fact, appointments and trainings were exclusively remote over the summer. Check with each campus' office about in-person assistance options during the fall semester.
There's More to Learn
More information and links to community partners is available through the JJC Workforce Development website. Additionally, listen to team members Sarah Hintze and Patrick Hall recently discuss available services during an interview with WJOL Radio.
Related Posts:
5 In-Demand Careers You Can Train For at JJC
***
Pandemic got you thinking about exploring a career in healthcare? Check out: