Did you know that in addition to Joliet Junior College's Main Campus on Houbolt Road, you can take classes in Romeoville, Morris and downtown Joliet?
Below, we've highlighted seven interesting facts about our extended campuses. And remember - you still have time to register for classes or apply to JJC!
1. Including Main Campus, JJC has six locations.
Students can take classes on Main Campus, at the CIty Center Campus, the Weitendorf Agricultural Education Center, the Romeoville Campus, the Morris Education Center or the Frankfort Satellite Campus.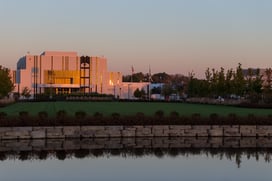 Main Campus
1215 Houbolt Road
Joliet, IL 60431
(815) 729-9020
Learn More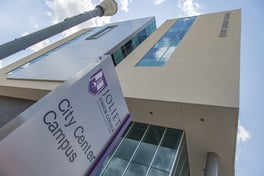 City Center Campus
235 North Chicago Street
Joliet, IL 60432
(815) 727-6544
Learn More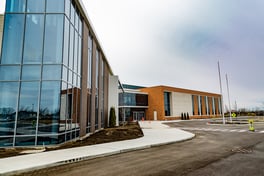 Romeoville Campus
1125 West Romeo Road
(West 135th Street)
Romeoville, IL 60446
(815) 886-3000
Learn More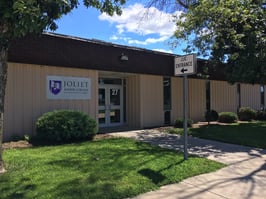 Morris Education Center
725 School Street
Morris, IL 60450
(815) 942-1552
Learn More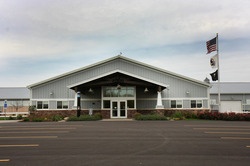 Weitendorf Agricultural Education Center
17840 Laraway Road
Joliet, IL 60433
(815) 280-6900
Learn More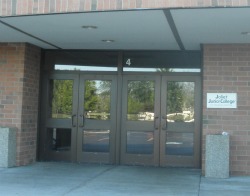 Frankfort Education Center
(Located within Lincoln-Way East High School)
201 Colorado Avenue
West Entrance 4, Room 157
Frankfort, IL 60423
(815) 280-6960
Learn More
2. You can earn certain degrees or certificates exclusively at some of JJC's locations.
At Romeoville, you can earn an associate of arts degree (among a few others) and at City Center, you can earn a culinary arts certificate or degree. Check to see if the degree or certificate you want can be earned exclusively at one of our extended campuses by contacting a JJC advisor.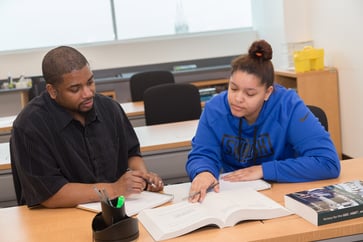 Photo taken at City Center
3. JJC's Romeoville, City Center and Morris locations have all had renovations in the past two years.
To better service students, JJC opened its new City Center Campus building in January 2017, replacing its dated structure (formerly the Sheraton Motor Inn). Romeoville's new addition will open in fall 2017, a project that came about after Romeoville saw a 43 percent increase in students from 2005 to 2015. While the Morris Education Center didn't require any construction, it relocated to a bigger space - the old Shabbona Middle School building in fall 2016.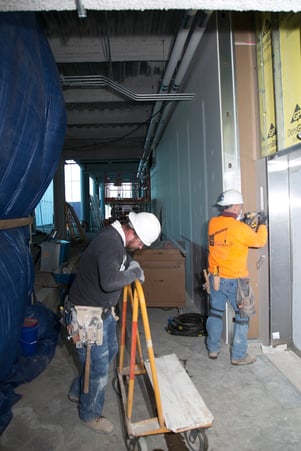 City Center Campus construction
4. Looking for help? Student services are available at many of our extended campuses.
The CIty Center Campus has its own branch of the JJC library. It also offers student-run restaurants, the Workforce Development office and the Department of Adult Education and Literacy. At Romeoville, students can meet with counselors and get information about financial aid. Romeoville also has its own branch of the JJC bookstore and a cafeteria. At the Morris Education Center, students can take placement tests and take advantage of a computer lab. For a full list of services, contact each campus individually.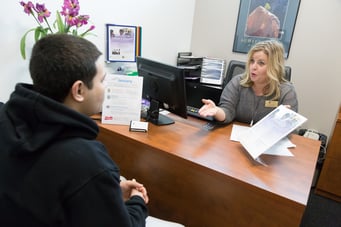 Photo taken at City Center
5. Evening classes are available at most of our locations. Hybrid options are also available.
Evening classes are perfect for both adult students and traditional students who have full-time jobs (available in Frankfort, Morris and Romeoville). Students can also take hybrid classes, meaning a part of the class will take place on campus, and the other part will take place online. Check the class schedule to see if the classes you need are offered as evening or hybrid options.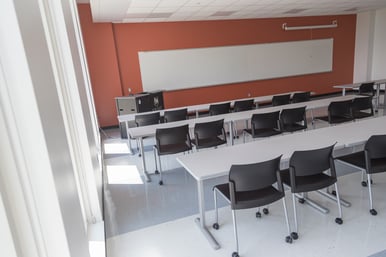 Photo taken at Romeoville
6. You can check to see if your class is offered at a specific location by clicking on the "Locations" drop down menu.
When registering for classes, click on the "Locations" drop down menu to see if the class you want is offered at the location of your choice (as shown below).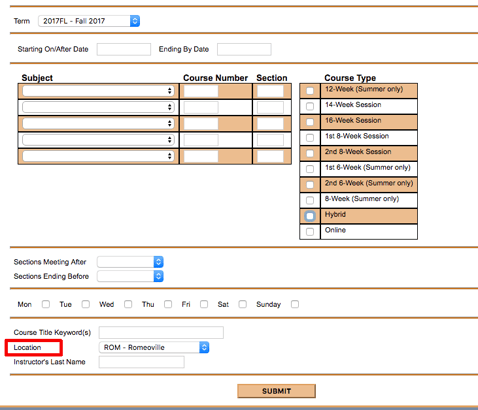 7. JJC has a long history of extended campuses.
Before Main Campus was even thought of, JJC students were taking their college classes at Joliet Township High School. As the Main Campus underwent construction, students took classes in temporary buildings on site. JJC's first "official" extended campus was the City Center, which opened to students in fall 1980.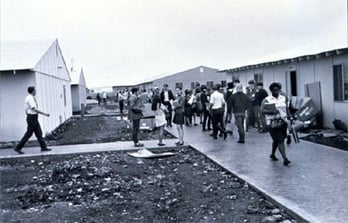 Temporary Buildings, 1960s

PHOTOS
***
Like this post? Check out: