Joliet Junior College offers nine guided academic pathways for students to choose from. But what is a pathway? Pathways separate career clusters into easy-to-understand groupings, allowing students to choose a major based on their interests and strengths. This allows students to complete their degree on time, save money and reduces duplication of courses if they change their major. It also helps with advising to make sure that students are on the right path to graduating on time.
Watch our video for an explainer on pathways, and read more on each of these nine groupings.

1. Agricultural Sciences & Veterinary Technology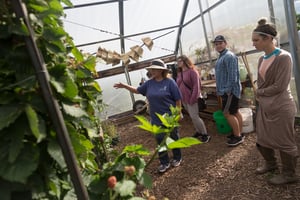 This pathway is a great fit if you're practical, enjoy hands-on work outdoors or working with animals.
Students in this pathway have the opportunity to participate in hands-on paid internship and externship programs, study abroad trips to work with exotic animals and study in JJC's state-of-the-art facilities, including the Weitendorf Agricultural Education Center.
Program options you can choose from:
Agriculture Business

Agriculture Production & Management

Environmental Horticulture

Landscape Contracting

Swine Management

Veterinary Technology
2. Architecture, Manufacturing & Automotive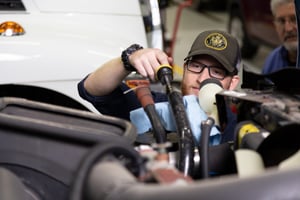 If you enjoy building or repairing machines or other structures, figuring out how things work and solving hands-on mechanical problems, this pathway is for you.
You'll study in labs equipped with the latest technology, such as 3D printers, robotic arms and more. This pathway prepares you to continue your education at a four-year institution or to go straight into the workforce.
JJC also offers certificate programs in this pathway that can be completed in a shorter amount of time than an associate degree.
Program options you can choose from:
Architectural Studies

Automotive Service Technology

Computer Aided Design & Drafting

Construction Management

Electrical/Electronic Automated Systems

Electronics Engineering Technology

Geographic Information Systems

Heating, Ventilation, Air Conditioning & Refrigeration

Industrial Maintenance Technology

Integrated Systems

Mechanical Production Technology

Operati

o

n

s

E

n

g

i

n

e

e

r

i

n

g

a

n

d

T

e

c

h

n

i

c

i

a

n

O

r

t

h

o

t

i

c

s

&

P

r

o

s

thetics Technology

Precision Machine Technology

Process Control & Instrumentation Technology

Welding Technology
3. Business, Finance & Information Technology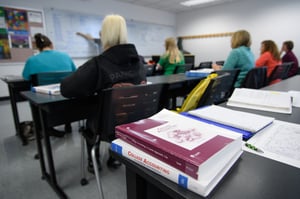 If you're a natural born leader who considers yourself an influencer among friends or if you're organized, enjoy math and new technology, consider a career in this field.
Students will study with award-winning faculty while preparing for industry certification exams. In the Business Department an "Accelerate Your Degree" program is available, which allows you to complete your degree in as little as 18 months.
Students also have study abroad opportunities and the ability to transfer to a four-year university to continue their education.
Program options you can choose from:
Accounting

Administrative Professional

Business Administration

Cisco Information Technology

Networking

Computer Programming

Customer Service

Entrepreneurship

Global Supply Chain Management

Human Resources Management

Management Information Systems

Marketing

Retail Business Management

Warehousing & Distribution
4. Culinary, Hospitality & Tourism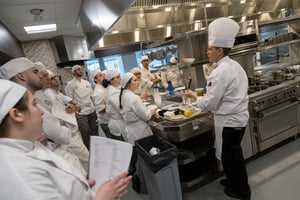 This pathway is a great fit if you are a creative team player who enjoys learning new things and hands-on work.
You'll work with award-winning faculty with years of industry experience and get the opportunity to compete against other college students across the country.
Students in the culinary arts program receive hands-on learning in JJC's state-of-the-art kitchens and student-run restaurants, located in JJC's City Center Campus in downtown Joliet.
Program options you can choose from:
Culinary Arts

Hospitality Management

Meeting & Special Events Planning
5. Health, Public Safety & Human Services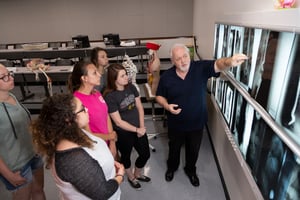 If you are a quick problem solver, enjoy lab work and conducting research, this field was designed for you. JJC can prepare you for several in-demand, high paying career fields, such as sonography, radiologic technology, cybersecurity and more.
JJC's Health Professions Building features state-of-the-art labs for studying nursing, fire science and many more majors in this pathway. The labs, along with clinical rotations, allow students to get hands-on experience.
There are even certificate options for fields like medical assisting and CNAs.
Program options you can choose from:
Certified Nurse Assistant

Cybersecurity

Diagnostic Medical Sonography

Emergency Medical Services

Fire Science Technology

Health Information Management Technology

Law Enforcement

Medical Assisting

Medical Coding Specialist

Nursing

Paralegal Studies

Radiologic Technology
6. Liberal & Fine Arts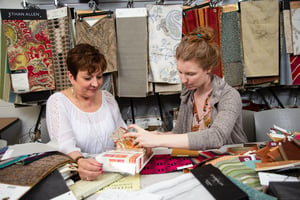 If you enjoy expressing yourself in an artistic or creative way and consider yourself a good writer, speaker or designer, this pathway is for you.
Students in this pathway can participate in theatre productions, music ensembles, a student-run newspaper and so many other activities.
After graduating from JJC, you have the opportunity to transfer to a four-year institution to continue your education.
Program options you can choose from:
Digital Media Production

Game Design & Development

Graphic Design

Interior Design

Journalism

Library Technical Assistant

Music Technology

Theatre

Visual Arts

Web Design, Development & Social Media
7. Social & Behavioral Sciences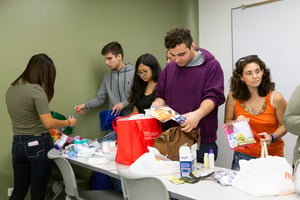 If you're an empathetic servant leader who enjoys helping others, learning about human behavior and working in groups, this pathway is for you. JJC can prepare you for several in-demand career fields, such as psychology, sociology, education, human services and more.
You'll learn the necessary skills to have a successful career and be prepared to take any certification exams that are needed.
Program options you can choose from:
Child Development

Criminal Justice Studies

Human Services

Teacher Assistant
8. STEM (Science, Technology, Engineering & Math)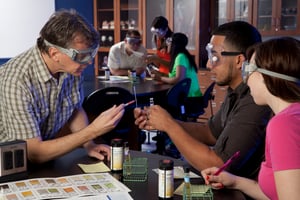 This pathway focuses on science, technology, engineering and math and is perfect for those who are analytical and mathematically-minded.
Students in this pathway can easily transfer to a four-year institution or gain immediate employment after completing their time at JJC.
JJC has an arboretum, planetarium and fitness center on campus for students to utilize in their studies.
Program options you can choose from:
Engineering

Mathematics

Natural Sciences

Personal Trainer
9. Workforce & Training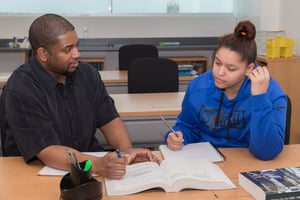 If you aren't looking to earn college credit, but instead want to either prepare for the GED, learn English as a second language or find a hands-on, non-credit career training program, this pathway is for you.
Trainings include truck driving, forklift driving, dental assisting and more. Students can also receive basic skills preparation, college transition assistance, and personal ESL tutoring and classes to prepare you for the citizenship test in this pathway.
Program options you can choose from:
Dental Assistant

EKG Technician

Phlebotomy Technician

Food Sanitation

Real Estate Certification

Commercial Driver's License

Forklift
Watch our video for an explainer on JJC's nine guided academic pathways:
Now that you know about the benefits of pathways, let's get you signed up for classes! The fall semester will offer considerably more in-person, on-campus classes. You can get started here.
Related Posts
5 In-Demand Careers You Can Train For
10 JJC Certificates to Help You Advance at Work