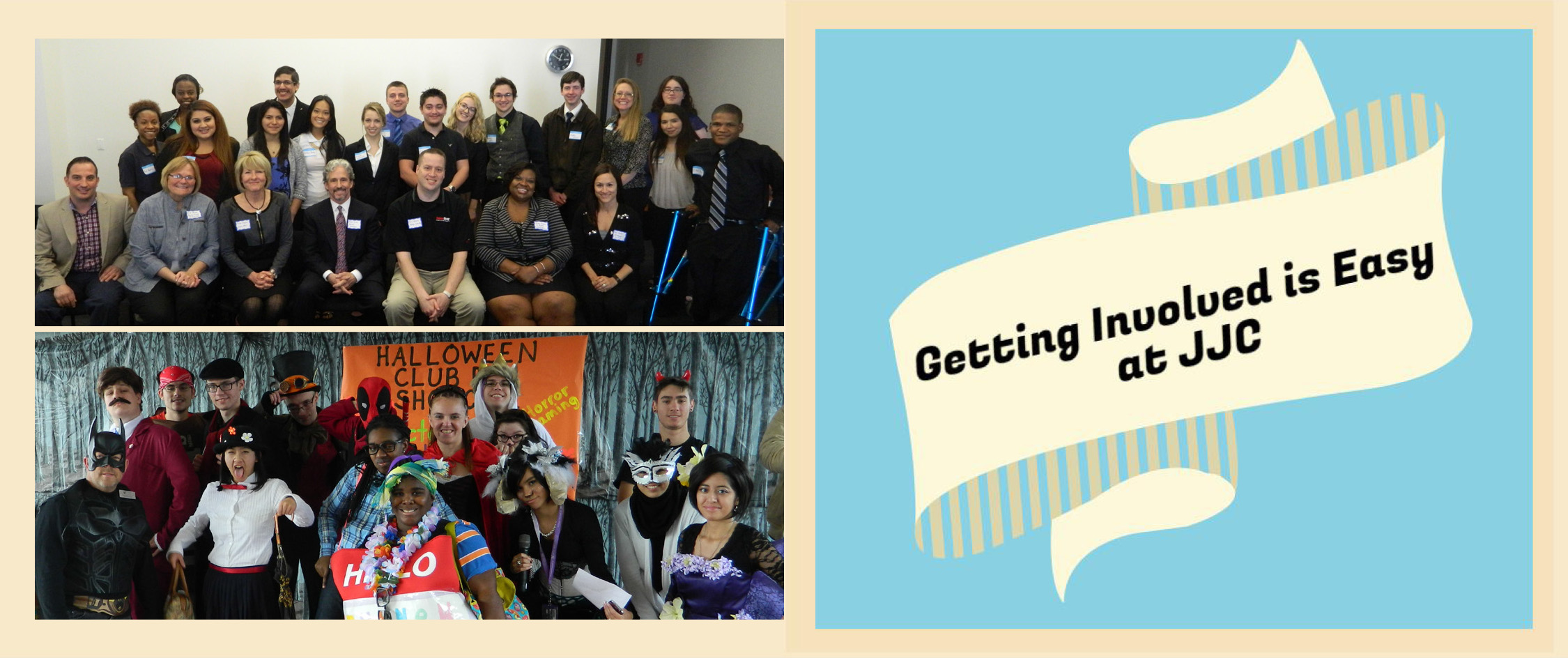 The Office of Student Activities (OSA) is one of the offices on campus responsible for planning events and co-curricular activities for students. It's easy to get involved and we have plenty to offer in a diverse array of clubs, activities and programs.
You can learn more about OSA programs by reading the OSA calendars posted in the bathrooms, around campus (can't miss them on bright colored paper) and our digital signs. You can also find that info by checking your student email where a calendar of events are sent each month, or by stopping by D-1010 to request a calendar.
Want more? Visit jjc.edu/campus-life/student-activities or stop by our office to request information on the 30+ clubs already planning activities for the upcoming year and to look into various programs. And don't miss our biggest events of the year (many with free food and activities), including Welcome Week (Aug. 26-27), the Lunch Bunch Series, the Dine and Discuss Series with JJC Faculty, Leadership programs (with the opportunity to earn a $500 scholarship), MLK Week and more!
With so much available, we know it's hard to keep track of everything. So this year we're rolling out the NEW Passport to Student Success. These Passports – available in the OSA office – are loaded with helpful information like dates of events and programs offered by various offices on campus. And did we mention that there are prizes for attending events?