Figuring out how to pay for college can be a huge burden for many students; and doing so amid the economic challenges resulting from the pandemic can be even more stressful.
One of the best values in higher education is community college. Whether you take classes exclusively at a community college or start at a two-year school before transferring, it's an affordable path to achieving your academic and career goals. Community college offers lower tuition rates than four-year colleges and universities, plus more suitable for commuting to and from home to avoid room and board expenses. According to the Princeton Review, tuition savings alone by comparison are in the thousands, and nearly a third of community college students receive financial aid.
At Joliet Junior College, tuition is one third of the cost of a four-year university and more than $750,000 in scholarships were given to students last year. Here's what else you can do to get an affordable college education.
Apply for Federal Student Aid (FAFSA)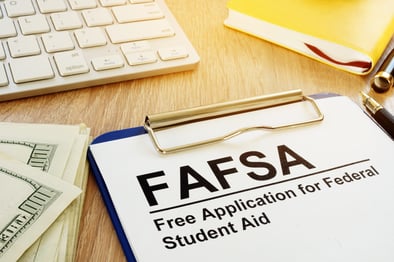 The U.S. Department of Education offers grants, loans and other assistance to students that have the financial need. Grants are like scholarships, money that typically doesn't have to be repaid, while loans will eventually have to be paid back after you complete your schooling.
"Grants can come from the federal government, your state government, your college or career school, or a private or nonprofit organization," says the FAFSA website.
You can even be granted work-study which qualifies you for part-time work on your school's campus.
The FAFSA application opens every October for the following academic year.
If you are a JJC student, you can find out more about financial aid resources by contacting the Financial Aid Office at 815-280-2528 or finaid@jjc.edu.
View our playlist of financial aid help videos.
Apply for Scholarships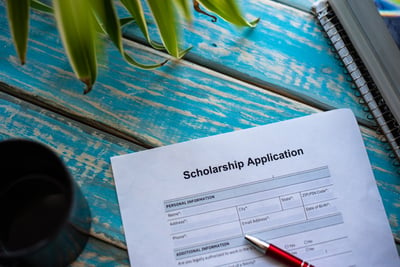 Scholarships are like free money! They can come from outside donors or your school. Many four-year universities give out scholarships for having good grades in high school or getting a good ACT/SAT score. Athletics are another way to earn scholarships at four-year schools. If you've been playing a sport for a while, there's a good chance that you could join the team and receive scholarship money to play.
At JJC, the Foundation gives out scholarships to students who meet the qualifications. Last year, it awarded over $750,000 in scholarships. Students need to fill out an application to be considered. The deadline to apply for fall 2021 scholarships is May 1.
There are also many outside scholarships available. There is a list of outside scholarships at the bottom of our website. You can also find scholarships through websites like Scholarships.com or Fastweb.com.
Other Financial Support
JJC also offers other types of financial support for students. Sometimes unexpected emergencies happen. We offer assistance through the Student Emergency Fund as a way to help those students in need of tuition, food, travel and technology.
If having access to a computer is a barrier for you, JJC has a free loaner laptop program to help you succeed. Contact the Student Advising Center for more information
Related Posts
Financial Aid Facts & Stats