Financial aid is a necessity for the more than 70 percent of college students that apply for the FAFSA each year. Below, we break down some facts and stats about the FAFSA (and other types of aid) that might enlighten you as you embark on your financial aid journey this October.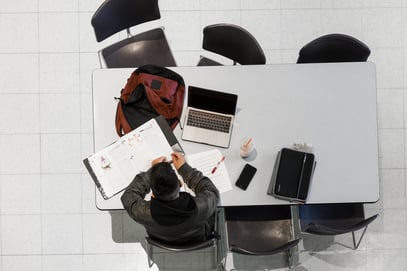 FACTS

Are you a JJC student or parent who has questions about financial aid? Visit jjc.edu/financial-aid or call (815) 280-2528.
STATS


Are you planning to apply for scholarships? JJC offers awards between $200 and $1,000+. Visit jjc.edu/scholarhips to apply.
Want to learn more? Check out our blog about scholarship myths.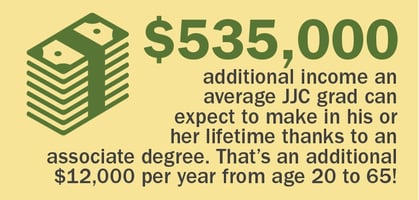 And this is just for the average JJC grad! Alums who go on to pursue careers as diagnostic medical sonographers, computer support specialists and industrial maintenance technicians will make $50,000+ a year.
Check out more in-demand, high paying jobs you can get with an associate degree from JJC.


Applying for the FAFSA can seem intimidating but it's a process many of our students go through each year. Check out our blog on student loan myths.


Need help? Attend a FAFSA Workshop.
Stop by one of JJC's FAFSA Workshops and we'll help guide you through the application process, even if you ultimately choose to attend another school. See below for upcoming FAFSA Workshop dates for fall 2018:
Wednesdays, 4 to 6 p.m. on Main Campus (C-2014 and C-2017)

Oct. 10
Oct. 17
Oct. 24
Nov. 7
Nov. 14
Nov. 28
Dec. 5
Dec. 12
Related Posts
Common Scholarship Myths: Busted
Student Loan Myths: Busted
5 Reasons Why College is Worth the Money
Money Saving Hacks
Money Management Tips
***
Like this post? Check out: