Did you know that more than 70 percent of college students apply for financial aid each year? Filling out the FAFSA (Federal Application for Student Aid) may seem like a daunting task, but it's a crucial part of the financial aid process.
Does the thought of filling out the FAFSA make your head spin? Take a look at these common student loan myths to get the facts about applying for federal student aid and federal student loans.
Questions about financial aid if you're attending JJC?
Call (815) 280-2528 or visit jjc.edu/financial-aid.

Myth #1: The FAFSA is too hard to fill out.

HERE'S THE TRUTH: To complete the 2018-2019 FAFSA, all you need are your 2016 tax documents and W2 forms. You'll also need your SSN and a FSA ID. (NOTE: If you're 24 or younger, you will also need your parents' documents, and one parent will need a FSA ID.) From there, input your information and answer questions on the form. Don't have a FSA ID? You can create one here.
Still confused? Attend one of JJC's free FAFSA workshops, where we'll guide you through the FAFSA application process. In 2017, FAFSA workshops will take place:
Main Campus, U-Building, 4 p.m. to 6 p.m.
Oct. 11, Oct. 25, Nov. 8, Nov. 29, Dec. 13
Romeoville Campus, Room RMB 1074, 4 p.m. to 6 p.m.
Oct. 19, Nov. 16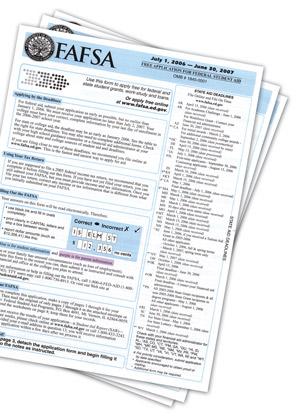 Myth #2: It costs money to apply for the FAFSA.
HERE'S THE TRUTH: It doesn't cost you anything to apply for the FAFSA as long as you fill out your application at FAFSA.ed.gov.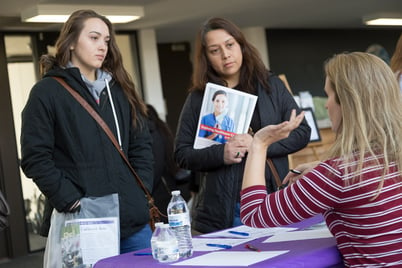 Myth #3: I don't rely on my parents financially, so I can fill out the FAFSA by myself.
HERE'S THE TRUTH: Unless you are emancipated, serving in the military, married or have children that you support (more than 50 percent), if you are age 24 or younger, you'll need your parents' information in order to receive federal student aid. Even if you don't live with your parents, even if your parents aren't paying for you to go to school - you are still considered a dependent. If you are a JJC student, contact the Financial Aid Office at (815) 280-2528 for more information.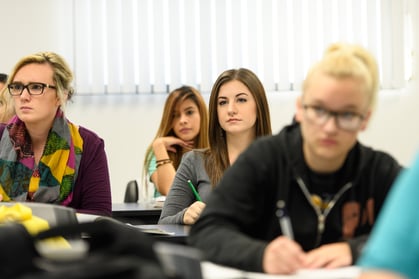 Myth #4: The amount of money I receive from the FAFSA my first year is going to be the same amount I receive every year.
HERE'S THE TRUTH: The amount of money you receive is based on your income and your parents' income each year (in addition to other factors such as household size) so that doesn't necessarily mean you'll receive the same amount each year.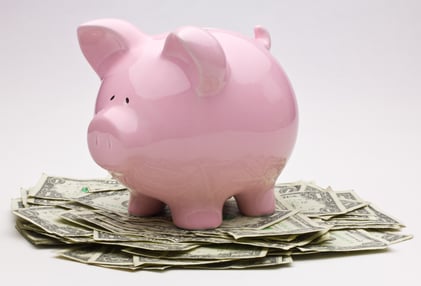 Myth #5: My parents make too much money, so I won't qualify.
HERE'S THE TRUTH: You can qualify for federal student aid which includes: grants, loans, work study, and/or SEOG. All students are eligible for federal student loans no matter how much their parents make (as long as all other eligibility requirements are met). For more information, click here.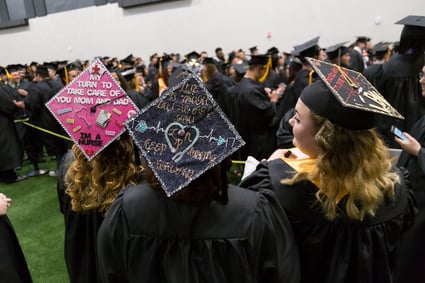 Myth #6: If I take out a student loan, I'm not going to be able to afford the payments after graduation.
HERE'S THE TRUTH: You don't have to start paying back your federal student loans until six months after you graduate*. If you can't afford your monthly student loan payment each month, don't sweat it. You may qualify for a different repayment plan and all you have to do to find out is contact your loan servicer. Click here to learn about different repayment plans, such as standard, income-based and pay-as-you-earn.
*or if you drop below six credit hours
Want to apply for the FAFSA for the 2019-2020 school year?
You can fill out the FAFSA between Oct. 1, 2018 and June 30, 2020. Remember: the earlier you apply, the better your chances are of not missing any state or scholarship deadlines.
Related Posts
Common Scholarship Myths: Busted!
Why Dual Credit is the Best Thing for Your College Career
Money Saving Hacks
***
Like this post? Check out: