Chefs in Joliet Junior College's Culinary Arts Department are so experienced that they could whip up just about anything. From fancy holiday meals to easy drinks you can enjoy poolside, there isn't a bad thing on the menu. And these days, you owe it to yourself for a fun activity and a little relaxation. Besides, there are plenty of warm days still ahead of us.
Here are some of our chef's favorite non-alcoholic drink recipes that will allow you to practice your culinary skills at home. We've also included a couple favorite recipes from other blogs. Whether you're hanging out with friends or working from home, these tasty drinks are sure to help beat the heat this summer! Take a look!
1. Melon No-Jito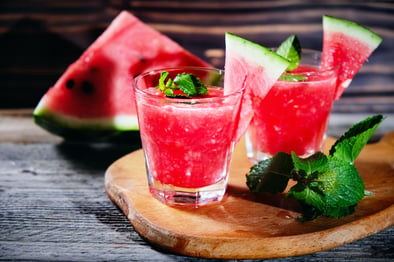 Recipe provided by JJC Chef Mike McGreal.
The melon no-jito is a non-alcoholic take on a fresh melon mojito.
Ingredients:
4-5 cups

of

c

ubed fresh or frozen melon such as watermelon, honeydew or cantaloupe

½ cup

of

f

resh mint leaves

2

l

imes, squeezed to remove juice

1 cup

of

l

emon-li

m

e soft drink (like 7U

P

or Sprite)

4

sprigs of

f

resh mint for garnish
Instructions:
Add melon, mint and lime juice to blender and puree until smooth.

Add lemon-lime soft drink to blender and pulse on and off rapidly

,

two to thre

e

quick times to mix. Do not let mix continuously as soft drink will foam up excessively.

Pour mixture into serving glasses over ice and garnish with a sprig of fresh mint.
Yield: 4 drinks
2. Virgin Cranberry Basil Sangria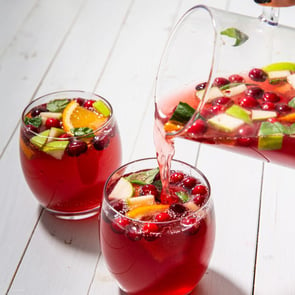 Recipe from delish.
Ingredients:
3 cups

of

cranberry juice

juice of one orange

12 ounce can of seltzer

1

orange, sliced

1/3 cup of frozen cranberries

¼ cup of packed basil leaves

Ice
Instructions:
In a large pitcher, combine cranberry juice, orange juice, and seltzer.

Add fruit and basil and stir to combine.

Pour over ice to serve.
Yield: 4 drinks
3. Pineapple Whip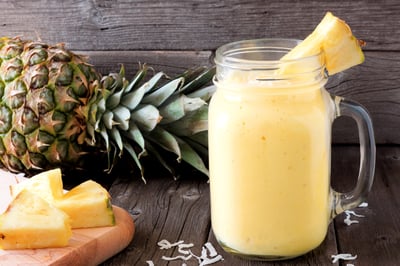 Recipe provided by JJC Chef Mark Muszynski.
Ingredients:
2 cups of frozen pineapple

1/3 cup of coconut milk

1 tsp of

lemon juice

1

tsp of

l

ime juice

pinch of salt

ice
Instructions:
Mix all ingredients in a blender until smooth. Serve over ice.
Yield: 2 drinks
4. Orange Iced Tea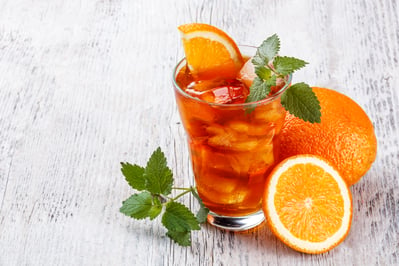 Recipe from bon appetit.
Ingredients:
4 Earl Grey tea bags

7 cups of boiling water

¼ cup of sugar

2 tsp of orange-flower water

2 large oranges, sliced into rounds, divided

4 mint sprigs, plus more for serving

ice
Instructions:
Place tea bags and sugar in a large heatproof pitcher and pour boiling water over; stir to dissolve sugar. Let steep 15 minutes.

Remove tea bags and stir in orange-flower water, half of orange slices, and 4 mint sprigs. Chill 4–8 hours.

Strain tea into ice-filled glasses and garnish drinks with remaining orange slices and more mint sprigs.
Yield: 8 drinks
If you enjoyed these recipes you can try other delectable foods prepared by our student chefs at our City Center restaurants, Thrive and Saveur in Downtown Joliet. Both Thrive and Saveur will be open with a limited capacity this fall. Visit the culinary arts program's website for more information.
Related Posts
6 Mouthwatering Holiday Recipes From JJC's Culinary Team
JJC Chefs Share Mouthwatering Cinco De Mayo Recipes