Joliet Junior College launches its fall semester on Monday, Aug. 17. While we'd love to have returned to normal operations by this time, the college will continue to provide most of its services remotely amid the ongoing COVID-19 pandemic. That includes offering all fall lecture courses online. However, students taking lab courses may be able to do these in person on our campus should conditions be safe for doing so.
Below, we answer many of the common questions the college is receiving at this time, including how to navigate the registration process, steps to complete once you've registered, and what to expect when classes start.
At JJC, it's Your College. Your Journey.
How do I register for fall 2020 classes?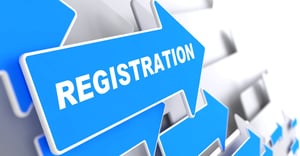 First, be sure you've applied and been admitted to JJC. If you're a newly admitted student, you'll need to complete the admitted student steps before registering for classes.
Current students can register here by logging into the MyJJC Portal. If you need more information before getting started or assistance during this process, the registration website is a great resource.
I was recently admitted to attend JJC this fall. What are the next steps?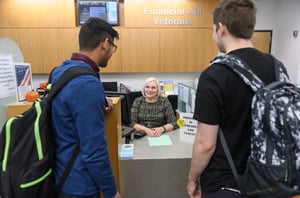 We have a step-by-step rundown of what's required of our newly admitted students online. Complete the seven steps to get started.
Parents or supporters of new JJC students can also receive valuable information designed to help them support their student.
Questions about your admitted status or next steps? Contact the Admissions Office at 815.280.2493 or admissions@jjc.edu.
How do I know if my fall classes are online or not?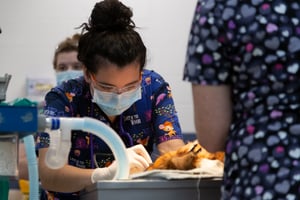 Lecture classes: All fall 2020 lecture courses will be online only.
Hybrid classes: Should conditions be safe for doing so, courses scheduled with a combination of lecture and lab should be delivered in a hybrid format. That means the lecture portion will take place online and the lab portion face-to-face. This is contingent upon the State's Restore Illinois mandate and achievement of the Phase 4 standard.
Lab-only classes: Should conditions be safe for doing so, lab-only courses will be delivered face-to face. This again is contingent upon the State's Restore Illinois mandate and achievement of the Phase 4 standard.
As you register for classes, please note the course details to determine whether this is a lecture only, hybrid, or lab only format. This information is generally listed in the "meeting information" section of the course description. For additional details, contact the professor directly or the JJC Registration Office.
I need to take a placement test. How does this work?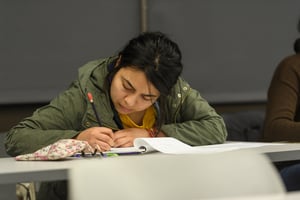 At this time, Testing Services is only offering remote placement and TEAS testing options for students. With the exception of remote placement testing and TEAS, all other external non-JJC exams will be suspended through July 31.
In order to request an appointment to take a remote placement test, students must complete mandatory preparation steps and submit a virtual placement testing request form. Visit the placement testing website for more information on the virtual placement testing process, including virtual placement test preparation resources, and to access the virtual placement testing request form.
What does it cost to attend JJC?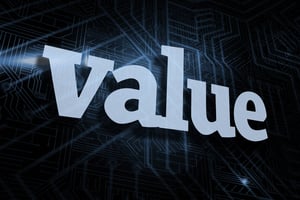 Given today's economic conditions, the value of a college education is a vital thing to consider. At JJC, you'll receive a quality education at an affordable price. And as the pandemic continues and four-year schools contemplate online only courses, remote courses from JJC this fall provide not only a safe learning environment but save you thousands of dollars in tuition. Plus, after earning your associate degree, you can choose from dozens of four-year schools with whom JJC partners to transfer your credits in pursuit of your bachelor's.
JJC's pay for college website breaks down the per credit hour cost to attend, plus applicable fees for in- and out-of-district residents. We also factor in meals, books and transportation costs to give you a general idea of what costs to expect for a typical school year.
What financial aid options are available?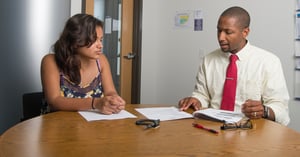 JJC is committed to provide students with every opportunity to obtain funding to meet their educational costs. The Financial Aid Office can assist you with the Free Application for Federal Student Aid (FAFSA), provide details on the various types of financial aid and assistance resources, help you manage your student payment account, and more.
Be sure you're meeting appropriate deadlines to apply for financial aid and make tuition payments, as needed. Learn more on the financial aid website.
Can I still apply for scholarships?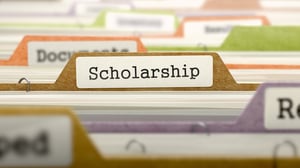 The deadline to scholarship applications for the fall 2020 semester has passed. But various levels of assistance remain through our financial aid office. See above for more information.
Keep in mind that the scholarship application period for the spring 2021 semester will open this October. More information is available on the scholarship website.
How do I purchase my books for the fall semester?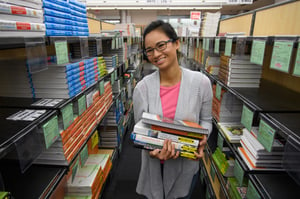 Fall 2020 course materials will be available through the JJC Bookstore beginning July 20.
At that time, the textbook look-up tool will be available at bookstore.jjc.edu/college, which will allow you to view prices and format choices for your materials before purchasing. You may also compare JJC prices with other online retailers by using our free online comparison tool at jjc.verbacompare.com.
Students who prefer e-books can browse the Bookstore's digital partner's summer e-book store jjc.redshelf.com. E-books can provide students up to 60% off retail print prices.
Note for scholarship recipients: If you're a recipient of any scholarships awarded through the JJC Foundation, please be advised you'll only be able to pay for books using scholarship funds if you purchase directly from the JJC Bookstore, and not from any outside vendor.
Learn more on the JJC Bookstore website.
How do I arrange an academic advising session?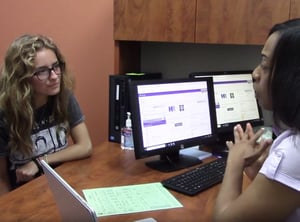 Our Student Advisory Center (SAC) team is available to assist you remotely during this time! Success coaches help our students acclimate to JJC and navigate the registration process, as well as offer academic and career coaching, and connect them to suitable programs and activities. Plus, SAC can help students develop a plan to keep them on track to meet their goals.
Current students: Communicate with a success coach by phone, email, or through video conferencing. Make an appointment by calling 779-379-1180 or emailing academicadvising@jjc.edu. For virtual advising sessions, review the FAQ document to see how to access and join the session at the scheduled time.
Newly admitted students: Follow the steps on the admitted students' website, which will walk you through how to receive academic support prior to starting classes.
Learn more on the Student Advising Center website.
I still have questions. Where else can I get assistance?
We understand there are a lot of questions you may have about the registration process, or fall semester operations amid the pandemic that may not be listed above. Here are a few other options:
View our fall semester snapshot of important dates, programs and sign up for a digital guide.
Visit our comprehensive FAQ page on college operations during this time.
Utilize our chat service to ask us anything. Located on the lower right of the JJC homepage and several other web pages.
Related Posts:
5 Things You Can Do to Adjust to Online Learning
JJC Students Speak Out About Online Learning During Pandemic
How JJC Students Can Seamlessly Transfer to a Four-Year School
***
What JJC programs have high job placement at this time? Check out: