Temperatures are dropping. Snow has fallen, and the trees across campus are losing leaves. Winter is coming, and Joliet Junior College HVAC professor Juan Aguilar is ready to help you prepare for the Midwestern cold and stay warm indoors.
Check your furnace filter.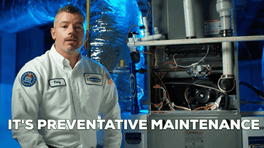 All forced-air systems have a furnace filter. A clogged filter can cause noise problems or can even damage your furnace because of overheating. Be sure to clean or replace the filter when needed.
Make sure supply and return vents are clear.
Sometimes large furniture blocks these vents, which can cause the furnace to overheat.
Move furniture and other large objects that may obstruct the vents to allow for proper airflow.
Take care of the humidifier (if applicable).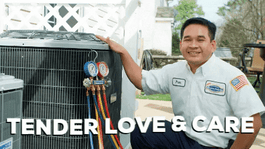 Every home doesn't have a central humidifier, but maintenance is imperative if you do have one. Replace the humidifier pads and clean the humidifier. Mold and other bacteria can grow if it isn't serviced regularly.
Use a humidifier and thermostat accordingly.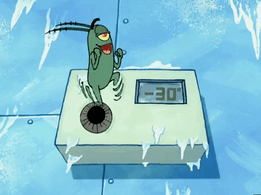 To increase comfort and reduce energy consumption, use a humidifier and lower the thermostat setpoint. Studies have proven that higher humidity levels in the winter allow for a lower thermostat setpoint while maintaining comfort.
A good recommendation is an indoor relative humidity of 35% with a thermostat setpoint of 68 degrees Fahrenheit during the winter.
Joliet Junior College's HVAC program sets students up for success in the commercial industry as a service technician, building service engineer, contractor and more. In addition, JJC HVAC students have the opportunity to put their skills to the test in volunteer work with Habitat for Humanity.
Related Posts:
6 Safety Tips For Winter Driving
10 Habits To Stay Healthy This Flu Season