Meditation is often associated with yoga or sitting on the ground with closed eyes, but it's much more than that. The Joliet Junior College Sustainability Union defines meditation as being mindful of what's going on in your head and around you.

As we head deeper into the school year and work and stress piles on, it's important to be mindful and take the time to meditate. Continue reading for tips and tricks from our Sustainability Union to improve your mindfulness this semester.
Try a variety of meditation exercises.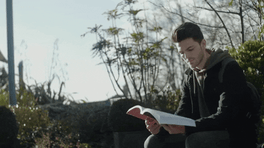 Meditation and mindfulness activities are not one-size-fits-all, nor are they limited and stuck in a box. Depending on the person and what's happening in life, certain meditations may be more effective than others.

Different meditation exercises include walking, sitting, breathing exercises, going outside, listening to music or white noise, reading and so much more. You can go for a walk on our trails, sit on the patio or picnic grove or reserve a study room in the library to have peace and quiet to yourself. Consider what would put your mind at ease and give yourself a break and act accordingly.
Everyone needs and deserves a break.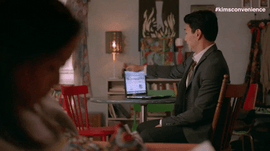 We understand: people are busy — especially at the start of the school year. Faculty have classes and lessons to organize and names to learn. Students have homework and are getting used to a new schedule. There's so much to do and only so much time in a day.

But meditation allows your mind to rest, and that's necessary for all, whether it's five minutes or an hour. Do your best to find time to be mindful.
Meditation doesn't require much.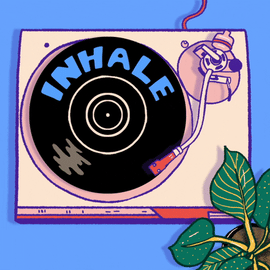 Because meditation is simply being mindful, it doesn't need to be scheduled or formal. You don't need to sign up for a 30-minute yoga class or use a meditation app. Use what resources you have and take advantage of them.
Go outside on a nice day. Read a book or listen to music at home or at the library. Take a few deep breaths if you're short on time but could use break.
You can be mindful and multitask.
Meditations can be done when you are doing anything. Again, meditation is simply the act of being mindful of what is going on in your head.

So don't feel like you have to drop absolutely everything to meditate. Listening to music or relaxing sounds, sitting somewhere new or going on a walk are easy meditations that can be done while multitasking. This could especially be helpful if you need a quick break or just need a change of environment.
JJC students and employees are welcome to join the Sustainability Union at the Main Campus library's quiet study area every Monday at 10 a.m. for Monday morning meditation. For more information, please email Andrew Fleisleber at andrew.fleisleber@jjc.edu.
Related Posts:
5 Ways to Care For Your Emotional Wellness