It's never too late to go back to school and enhance your education. This is true for job seekers, those who'd like grow within an existing job, and anyone who has a curiosity for learning and desire to improve oneself.
Returning to school and becoming college or career-ready is possible through Joliet Junior College Adult Education and Literacy. It's available to those 16 years and older who have not completed high school, need to brush up on reading, writing, or math skills for further education or training, and/or who are not native English speakers or writers. Below, we answer nine common questions among prospective adult learners, and how you can get on the path toward a better tomorrow.
1. What kind of instruction will I receive?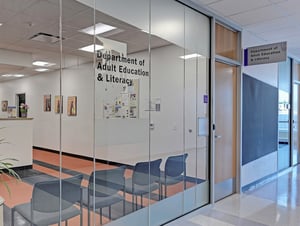 JJC Adult Education and Literacy provides numerous programs for returning adult students looking to prepare for college or prepare for or advance in their career.
High School Equivalency (GED, HiSET, TASC) and basic skill preparation

Classes range from basic skill development to secondary courses, formatted to meet the unique needs of each student.
High School Credit, Early School Leavers Transition Program

Setting students on the right course to earn their high school diploma and successfully transition into college, employment, or other opportunities.

College, academic, and career transition services and advising

Need support transitioning from adult education classes to college-level courses? Transition advisors can help guide students through this process.

English as a Second Language, and citizenship preparation

Receive training to improve your comprehensive of the English language for academic, professional and personal purposes. Classes in citizenships/naturalization preparation are also available.

Literacy tutoring, volunteer literacy tutor training

For adults who struggle with reading, writing, math or English, this program offers free tutoring in these areas from trained volunteers.
2. Is there a cost to any of these services?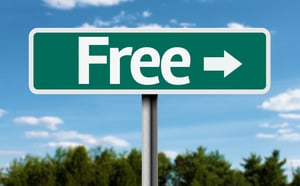 Every program through JJC Adult Education and Literacy is free, made possible through grant funding and individual and organizational volunteers!
3. What's the difference between HSE, GED, and Early Leavers?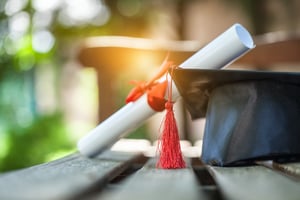 Glad you asked! When referring to students who did not complete high school, High School Equivalency (HSE) is the level of education they are seeking. GED is the name of the only company that used to provide the tests to earn the HSE. The State of Illinois now has three companies that provide the HSE tests; GED, HiSET, and TASC.
GED:

Graduate Equivalency Degree

HiSET: High School Equivalency Test

TASC: Test Assessing Secondary Completion
Early Leavers is a separate JJC program that allows students to earn a diploma from their former high school. The high school will determine what remaining credits the student needs, while JJC will work with the student to identify their career interests and put them on that training path.
4. How do I know if I'm ready to obtain my HSE?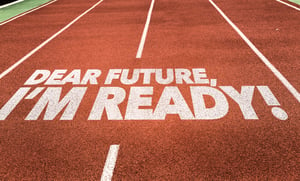 Simply put; if you have an interest in earning your HSE, you're ready. That's according to Libby Budd, manager of adult education at JJC, who notes instructors are prepared to work with students of all skill levels to help them meet their goals.
"The only thing that counts is you and how you progress in your classroom," she said. "And know that we are waiting to help you. So it doesn't make a difference from what level you come to us, our goal is to bring you along and bring you closer to your goal."
5. How long will it take to earn my HSE?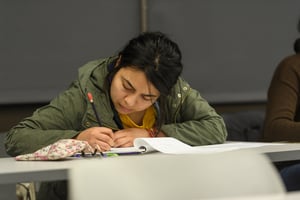 It depends on where you're at in your educational journey. We understand every student's circumstance is different, but our instructors are trained to guide you from wherever you are and work with you for as long as it takes. Connecting with a JJC official is a great way to get started in mapping your HSE journey.
"When you come into adult education, you will be given some assessments but you cannot pass them and you cannot fail them. They are a way to say this is where you are, this is what you know and this is the path to where you have to head," said Budd.
6. Are classes face-to-face or online?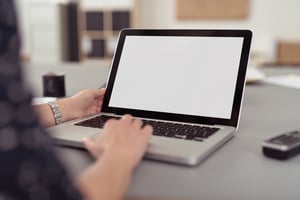 Fall 2020 lecture classes are online, in accordance with state guidelines as part of its Restore Illinois Plan. Most HSE and ESL courses are lecture style and therefore online. Face-to-face learning is only allowed for lab classes. These procedures will also be in place for the spring 2021 semester.
There is plenty of space remaining for fall online HSE and ESL classes. Students will still be able to meet with their teacher and classmates each week virtually using their phone, computer, tablet, or other device.
7. What's the benefit of online learning?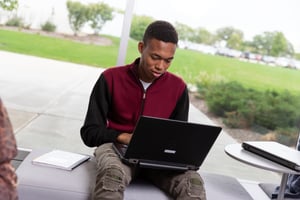 According to Budd, online learning can still offer students a lot of opportunity to learn and excel in their classes. This includes establishing flexible learning and studying schedules, and virtual collaboration with instructors and classmates. In addition, JJC faculty are growing their knowledge of online teaching and in turn utilizing additional digital resources that can further support students.
While some students may be considering putting things on hold until in-person classes resume, it's important to stay the course so that it doesn't delay the benefits that a completed training, certificate or degree will bring.
8. What will my ESL class look like online?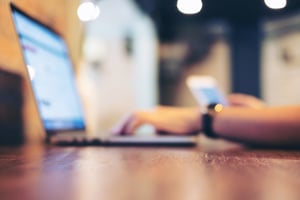 For starters, teachers will reach out to students within two weeks of classes starting to help them sign up for the college's online learning program, Burlington English. Students are also surveyed to determine class schedule, which is grouped based on availability and skill level. Through online learning, students will practice speaking and listening, plus utilize Burlington English from their phone or computer for a set period of time each week.
9. How do I sign up for these programs?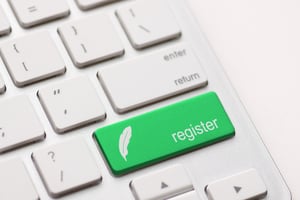 Registering for ESL and HSE courses can be done online. The next session of classes is just around the corner, starting Sept. 28. Simply visit the online registration page, watch a short video, and complete the enrollment form.
Want to sign up for other adult education services? Contact the office directly at 815-280-1333 or email DAELstaff@jjc.edu.
Need other questions answered?
You'll find more details and contact information on the JJC Adult Education and Literacy website. Budd was recently featured in a Facebook Live Q&A to discuss adult education services. You can view this and other videos on the Adult Education and Literacy Facebook page, where audience engagement has grown by roughly 1,000 since digital efforts were expanded earlier this year amid the pandemic.
Related Posts:
JJC's Fall Flex Start Classes: When and Why You Should Enroll
5 In-Demand Careers You Can Train For at JJC
***
What other skills are you wanting to gain or touch up on during the pandemic? Check out: