It's not too late to begin or resume your journey at Joliet Junior College this fall! With over 180 degree and certificate programs you'll be sure to find the perfect career path.
If you haven't registered yet, JJC has two more Flex Starts dates left for the Fall 2020 semester, Sept. 14 and Oct. 12. You can find a list of all Flex Start classes offered this semester here.
Unsure of what a Flex Start class is? Keep reading to find out!
What is a Flex Start class?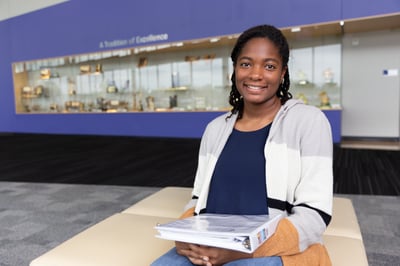 Flex Start classes are 14, 12 and 8-week courses that allow you to take classes when it's most convenient for you. They are offered each semester.
What are the benefits of taking a Flex Start class?
1. You can work around your schedule Out of town or have prior commitments and unable to juggle classes right now? Don't worry! You can register for a Flex Start class that begins later in the semester.
2. Classes are shorter
Flex Start classes give you the same knowledge as a traditional 16-week class in less time. You can maximize your course load so you can finish your degree sooner!
Are there any changes to Flex Start classes due to COVID-19?
All lecture courses will be held online and courses with a combination of lecture and lab will be delivered in a hybrid format, with the lecture portion online and the lab portion face-to-face.
JJC will still offer on-campus student services Monday through Thursday but encourages students who don't have in-person labs to access these services virtually. On Fridays and Saturdays, the physical campus will be closed and only remote services will be available. In-person labs will still go on as scheduled.
Additional information on JJC's operations can be found on the COVID-19 FAQ page. You can also find information about on-campus safety procedures in a previous blog post.
Related Posts
Your Guide to JJC's New On-Campus Safety Features
JJC's Fall 2020 Semester: Your Guide on Registration Operations