Businesses of all sizes have felt the impact of the COVID-19 pandemic, to say the least. The latest Small Business Pulse Survey from the U.S. Census Bureau, covering Oct. 4-12, shows those that have experienced a large negative impact from the pandemic at 30.2% nationwide. In Illinois, it's 32.9%. While the impact is large, there remains resources to tap into for managing, or yes, even starting a new business during this time.
The Small Business Development Center at Joliet Junior College, which relaunched this summer, provides no-cost management assistance and advice to aid emerging and existing small businesses. It is one of 40 such centers in Illinois, with funding from the Small Business Administration, Illinois Department of Commerce and Economic Opportunity and JJC.
"Small business owners are the busiest people in the world," said Mike Wilczynski, manager of the SBDC at JJC. "Many get in early to open the store and handle deliveries and pick-ups. During the day they are meeting clients and vendors. They are working with lawyers, accountants and landlords. Crisis management happens daily to address anything from client issues to the plumbing."
The pandemic has certainly exacerbated those duties. Wilczynski said that while each small business and its challenges are unique, there are some actions all can take that can make a difference, and over time reverse any existing negative impacts.
Team Talk - Fresh Ideas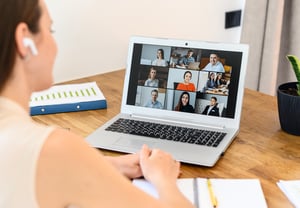 The "team" for some companies is all of the managers. For smaller companies, it might be their entire staff. For companies with no employees, the team might be their banker, accountant, lawyer and immediate family. Find one hour and schedule a meeting. A productive and fun agenda might have these ten-minute segments:
What did we do exceptionally well in 2019?
What lessons have we learned in the last six months?
Are we doing our best at protecting our staff/customers? Do clients know everything we are doing?
What does everyone else think we could do to drive business/save money/be original?
When things get better (which they will), are we prepared to capitalize on it with new and existing customers?
If things slide backwards, what additional tactics could we consider to save our business?
Getting fresh ideas from your team will be eye-opening. They care and want to contribute. Besides providing some innovative concepts, they will be proud to know you care about their opinion.
The SBDC at JJC offers group or individual sessions on Economic Resurgence in 2020.
Modify Your Network Strategy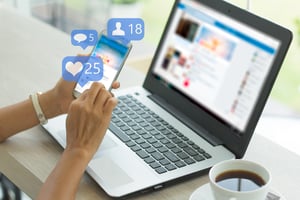 Many business leaders are accustomed to cultivating new leads at a chamber meeting, service club, networking group or charity event. While some of these groups have resumed meetings, attendance is not what it once was. So consider taking one hour per week of your former "Business After Hours" time, and network directly.
Start by building a list of "friendlies." Write down at least 10 of the following:
Neighbor
Closest family member
Church member
Service club
Chamber
A customer
Kid's sports team parent
Someone who sold you something
Local government official
Spouse's friend
Co-worker
These are now your networking targets for week 1. Schedule a video meeting to connect and ask how you can help their business right now. Then ask them if they know of anyone who needs your service right now. Finish by telling them you are building your network of helping others and ask them to share the contact information with one new person you could introduce yourself to next week.
Network – Connect – Help – Referral – Repeat.
Do this every week until you hit a dead end. When that happens, add to your network a stranger you met on a video call or someone from your alumni group or another volunteer at your local charity. Givers gain, according to Business Network International. So take this opportunity to help another business, make a new connection and ultimately grow your business. The connections you make will pay off for all of you.
The SBDC at JJC offers 20-minute webinars to help you refocus your network building strategy.
Let the SBDC at JJC Help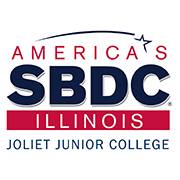 Whether you've been in business for many years, or plan to start a new company, reach out to the Small Business Development Center at JJC for no-cost assistance.
Are you an existing small business or just getting started and in need of unlimited one-on-on assistance at no cost? The SBDC is currently offering mostly virtual meetings, but can arrange in-person discussions at the college and at local chambers of commerce.
SBDC at JJC partners with local chambers to help their members with consulting as well as a directory of business for start-ups to work with.
SBDC at JJC offers a "Starting Your Business in Illinois" seminar every month.
Phone: 815-280-1400 | Email: sbdc@jjc.edu
Mike Wilczynski: 815-280-2735 | mwilczyn@jjc.edu
Related Posts:
Online Success: How Students Can Navigate Remote Learning
5 In-Demand Careers You Can Train For at JJC
***
Spring 2021 registration is now open for new or current JJC students. Explore dozens of programs, such as: