The spring semester has officially restarted at Joliet Junior College in an online only capacity. While we're sad to be unable to interact with our students in person, we recognize this is the safest approach, and will continue to operate in a way that best protects our students and employees amid the COVID-19 pandemic.
That said, JJC faculty and staff are excited to offer over 1,400 classes remotely to our students, as well as an abundance of online support services during this time! Below, we've outlined some key dates, procedures, and pathways through which JJC students can thrive during the remainder of the spring semester and beyond.
Key Dates and Operation Plans
Online classes and support services kicked off on March 29, and classes will stay online through the remainder of the spring semester, which will end May 15. Spring flex start dates were also pushed back until this week to accommodate those who had previously registered. Students have been asked to continually check their emails for information from their professors and to receive updates on various college procedures during this time.
For JJC employees, the college continues to advise in accordance with Illinois' shelter in place order, which keeps employees working remotely through at least April 7. Each day, JJC make operations assessments based on the state's guidance, along with the Illinois Community College Board and related entities.
Summer registration is open and available for new and current JJC students. There are three summer start date options, beginning in late May. Current students may continue to register online using the MyJJC Portal, which is available 24 hours a day, seven days a week.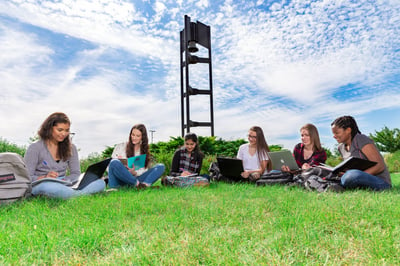 Online Student Support Services
JJC has always had a robust offering of student support services. Amid our new online only procedures, we've created a one-stop shop where current students can access support services remotely. After signing into the MyJJC Portal, select Online Student Support Services within the remote resources section.
You'll find 18 support resources to guide you, from online account access and financial aid to the Student Advising Center and mental health and wellness services. Each service lists a website and or contact information to learn more, and several have launched online chat capabilities to quickly and conveniently assist you.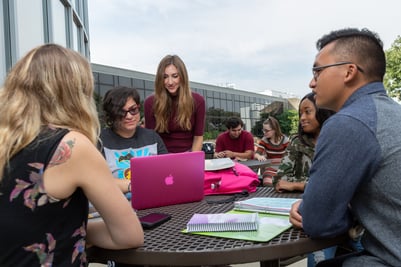 Available to Answer Your Questions
If you still have questions about college operations, the spring semester or other details, we've built a page for that, too! Our frequently asked questions page provides guidance on how the college is coordinating business operations during this time and plans moving forward. Find details on your specific question in the category drop down menus throughout. We recognize there will be questions we do not yet have the answer to due to the rapidly evolving nature of this situation. We will always share more information as it becomes available and finalized.
If there's not an answer to your question readily available, try our live chat service, which has been expanded to various JJC web pages, including our homepage. Click the box in the lower right of the screen (from your laptop or mobile device) to receive a quick and convenient response. Online chat is live between 8 a.m. and 5 p.m. Monday through Friday, and is equipped to provide automated answers to many questions outside those hours.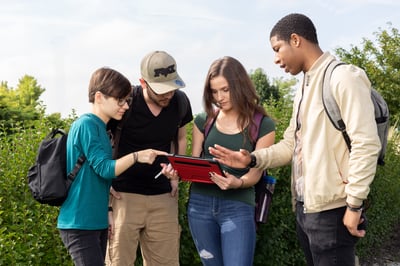 Stay Positive - We'll Get Through This!
We know these have been trying times, and hope you've been able to stay healthy and positive throughout. We'd love to hear how you passed the time these last several weeks, and how you're looking forward to tackling this online environment moving forward. Join the conversation on our social media pages, Facebook, Twitter or Instagram, to share your story!
While this situation has undoubtedly been difficult, it's also brought out the best in people. JJC is proud to be able to play a role in supporting our community during this time. In case you missed it, check out our story on how we were able to donate unused personal protective equipment (PPE) to local healthcare facilities, and how 3D printers in our MakerLab are producing nearly 100 facial mask shields per day to help protect frontline workers!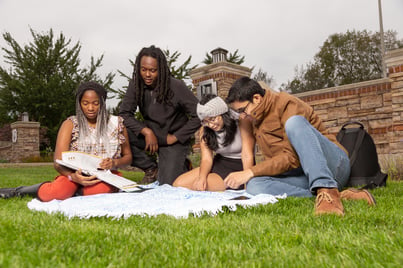 Related Posts
5 Benefits of Online Classes
Why Going Online is a Smart Idea