Did you know that JJC offers more and more online classes every year? This fall, there will be 350+ online class choices available in almost every area of study. Thinking about taking all your classes online? JJC offers multiple degree and certificate options where you can do just that! Read below to learn why going to college online is a smart idea and how you can get started at JJC.
Not sure how you feel about online classes? Check out this blog to learn five amazing benefits.
Fall semester begins Aug. 19, with flex start options in September and October. Apply now.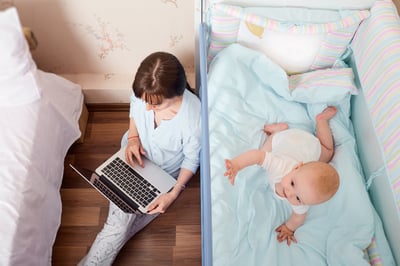 1. Online classes are convenient and flexible.
One of the best parts about online classes is that you can take them anywhere - whether you're logging in on the couch wearing your pajamas, while you're at home with your kids, on the train during your commute to work or as you eat your lunch during break.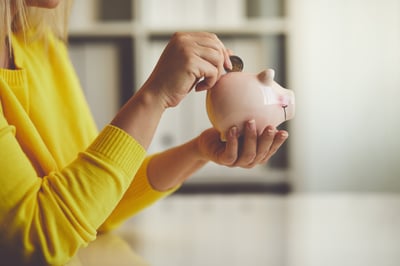 2. If you are out-of-district, you can get your online classes at an in-district rate.
Do you live outside of District 525? Maybe you used to live in Joliet but now you're halfway across the country. You can still take classes at an in-district rate - which is a savings of more than $250 per credit hour! Want to do a little cross-comparison? Check out our tuition rates here.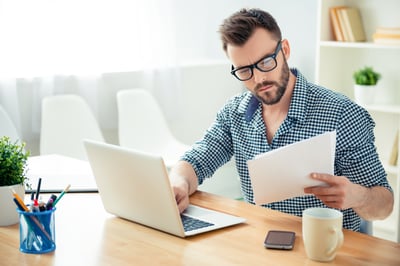 3. YOU get to control your environment.
In a traditional classroom setting, you have to put up with distractions - anything from an annoying gum chewer to a student walking in ten minutes late or a catchy cellphone ringtone. Taking an online class means you get to be in charge of your classroom.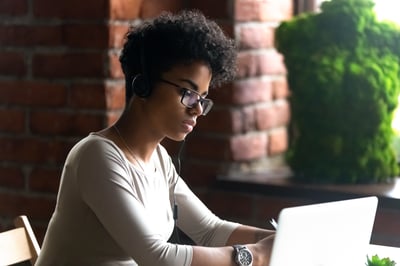 4. You'll strengthen your will power.
It's true - YOU are the only person responsible for completing your class - and it can be harder to do that when you're not in a classroom setting. But think of this as an opportunity to strengthen your self-control. Need some help with this? Check out these five tips.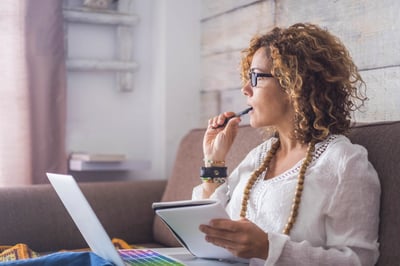 5. You'll become smarter by thinking in a new way.
This is perhaps the smartest reason why you should take an online class. You will have to train your brain to think in a new way, especially if you're only used to the traditional classroom learning style. This is a huge benefit because thinking outside of the box is an impressive skill to add to your resume.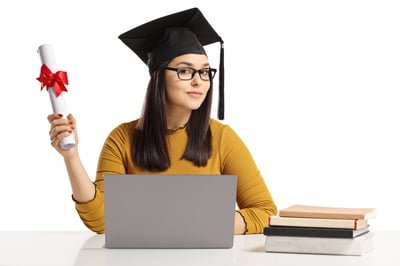 How to Get Started at JJC
Ready to start working toward your degree? Check out our list below. Questions about this process? Contact our Student Advising Center at (815) 280-2673.

1. Fill out our online application.
2. After receiving an email from JJC (it should take between 24-72 hours), log in to MyJJC. The email you receive should have instructions about how to set up your account.
3. Complete JJC's New Student Orientation and any other requirements as shown to you through MyJJC.
4. Make sure JJC has your records on file - like transcripts from your previous university, your GED score, etc.
5.Take any placement tests required.
6. Register for online classes through MyJJC - whether you want to take one at a time or five at a time.
7. Make your payment on time. Check deadlines at jjc.edu/DueDates.
Want to see what online classes are available? You can do so even before you become a student! Visit jjc.edu/class-schedule, click "Search for Classes," then select "Online" under "Course Type."
Online Degrees Available at JJC
Online Certificates Available at JJC**
*Some hybrid classes may be required.
**Important information about the educational debt, earnings and completion rates of students who attended these programs can be found at jjc.edu/gainfulemployment.
Related Posts
5 Benefits of Online Classes
Why Taking Summer Classes is the Smartest Thing You Can Do in College
5 Ways College Has Changed You (For the Better)
Alums Show Appreciation for JJC on Twitter
Why Attending Community College is One of the Smartest Decisions You Can Make