Did you know that volunteering can improve your health? According to the Huffington Post, 94 percent of people surveyed said that volunteering helped put them in a good mood.
With the holiday season right around the corner, now is the perfect time to start giving back to your community. If you're not sure where to start, we've compiled a list of five organizations below.
Want to see more?
Click here for additional opportunities (list organized by the JJC Office of Holistic Wellness)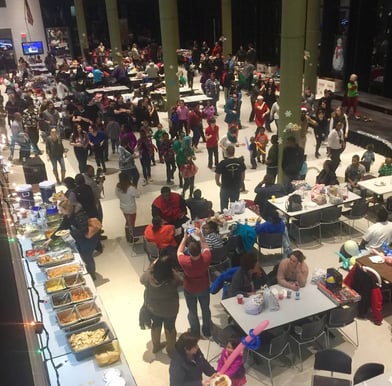 1. JJC's Fosterpalooza (Friday, Dec. 8, 4 to 7 p.m.)
Contact: Patricia Shue, pshue@jjc.edu or (815) 280-2519
Website: www.facebook.com/events/1744931775814762/

Want to help spread holiday cheer? Take part in JJC's annual event, Fosterpalooza, happening on Friday, Dec. 8 from 4 to 7 p.m. on Main Campus. Volunteers are needed to help set up, clean up, wrap gifts and more during this event that celebrates local foster children.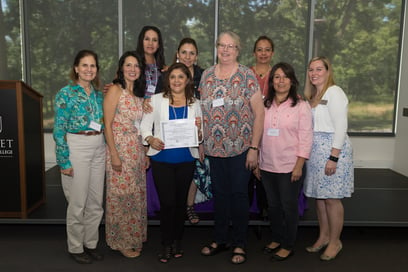 2. JJC Literacy Tutors
Contact: Mandy Dwyer, mdwyer@jjc.edu or (815) 280-1331
Website: jjc.edu/community/workforce-education-adult-ed-literacy
Is English your favorite subject? Do you enjoy teaching others? Sign up to be a JJC Literacy Tutor! As a tutor, you'll help adults who either read below the ninth grade level or those who are learning English to improve their reading, writing, math or their use of the English language.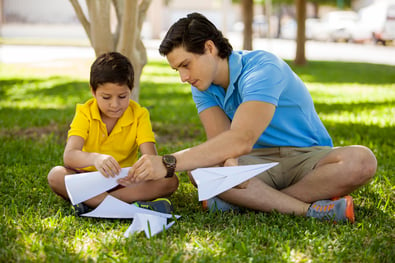 3. Big Brothers Big Sisters of Will and Grundy Counties
Contact: info@bbbswillgrundy.org or (815) 723-2227
Website: www.bbbswillgrundy.org
Think you'd make a good mentor? As a Big Brothers Big Sisters volunteer, you'll help shape a child's future by developing a positive relationship with them and act as a role model.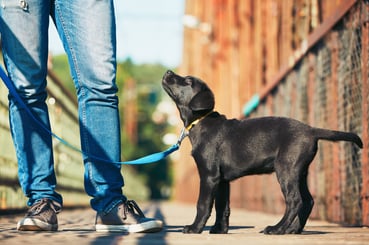 4. Hopeful Tails Animal Rescue
Contact: hopefultailsvolunteers@outlook.com or (799) 206-2132
Website: www.hopefultailsanimalrescue.org/volunteering.html
If you love animals, think about volunteering at Hopeful Tails! Volunteer duties include walking, grooming and cleaning up after shelter animals. Volunteers also work special events and socialize with the animals.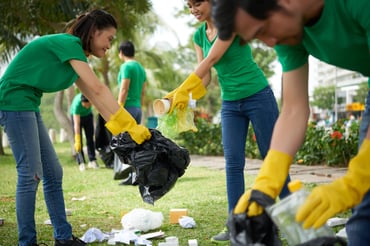 5. Helpers of Mother Earth
Contact: vkemp@helpersofmotherearth.org
Website: www.meetup.com/Helpers-of-Mother-Earth-a-volunteer-Meetup-Group/
If you're passionate about the environment, Helpers of Mother Earth is the perfect volunteer organization for you! As a member, you'll help clean up local public areas including parks, forest preserves, road sides and more.
Note: Some of these opportunities require volunteers to fill out an application form. Reach out to the head of each organization for more information.
Additional JJC Volunteer Initiatives
Joliet Junior College faculty, staff and students participate in a number of volunteer opportunities each year. Some of those are listed below.
The Culinary Department's

Epicurean

Club collects canned food items for local food banks

The JJC Bookstore makes care packages for troops overseas (via the organization,

Boatsie's Boxes)

The Veterans Alliance Club hosts an annual sock drive

The Department of Natural Sciences and Physical Education participates in environmental clean ups

The Romeoville Student Activities Committee is collecting crayons, colored pencils and markers for Lurie's Children Hospital from Nov. 15 to Dec. 1.
To learn more about how you can volunteer, click here or contact Coordinator of Student Activities and Holistic Wellness Amy Sims at asims@jjc.edu.
Related Posts
Top 5 JJC Outings for Couples or BFFs
What Are You Thankful For?
Getting Involved is Easy at JJC
Money Saving Hacks
Best Gift Ideas for Students
***
Like this post? Check out: