Whether you're searching for a fun way to spend Valentines Day this year with your date, or you're just looking for something interesting to do with your friends on the weekend - have you ever considered JJC as an entertainment venue?
Yes, you heard us right: you can come to school for your next date night! (And trust us, it's not as nerdy as it sounds.)
Below we've listed the top five places you can go on campus with your date or BFF.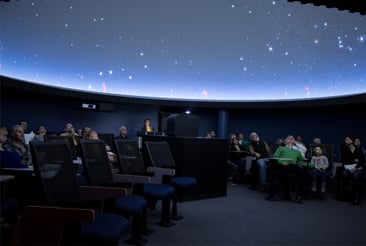 1. Herbert Trackman Planetarium
Did you know that JJC has its very own planetarium? Open on Tuesday and Thursday nights, you can watch one-of-a-kind shows via JJC's Omnistar digital projector about the planets, stars, and even other galaxies. The planetarium is free to both students and the public. Click here for a list of upcoming shows.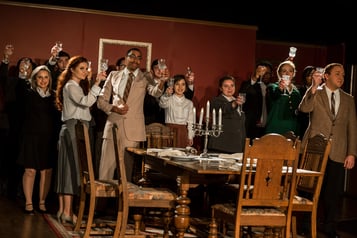 2. JJC Theatre Performance
Do you love watching TV, going to the movies or live theatre? JJC hosts performances every fall and spring! For upcoming shows, visit jjc.edu/theatre-productions.
(And might we add - what a cheap date night alternative!)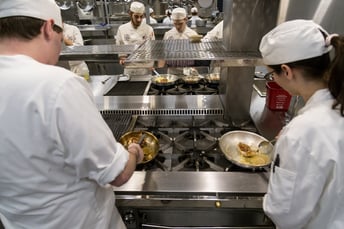 3. Thrive or Saveur Restaurants
If restaurants are more your style, visit Saveur, or JJC's newest addition: Thrive. Both of these restaurants are operated by JJC award-winning chefs and culinary arts students. In addition to being a cheap alternative to an expensive restaurant, the food is delicious!
Thrive (First Floor)
Open Tuesdays (11 a.m. to 12:45 p.m.)
Open Fridays (6 to 8 p.m.)
Saveur (Second Floor)
Open Tuesdays and Thursdays (11 a.m. to 12:45 p.m.)
(Note: These restaurants are located in the new City Center Campus building, 235 N. Chicago Street in downtown Joliet)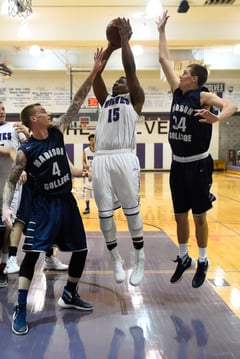 4. JJC Sporting Event
Do you enjoy live sports? Check out the last home games for JJC men's and women's basketball.

Women's Basketball
Saturday, Feb. 18, 1 p.m. (JJC vs College of DuPage)
Men's Basketball
Wednesday, Feb. 15, 7 p.m. (JJC vs Harper College)
Saturday, Feb. 18, 3 p.m. (JJC vs College of DuPage)
Click here to visit the JJC Athletics page for more Wolves sports schedules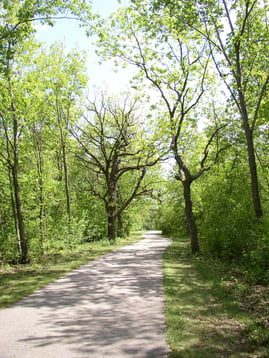 5. JJC Forest and Prairie Trails
Did you know that JJC has multiple forest and prairie trails for recreational hiking? If you and your friends are the outdoorsy type, click here to see a map of our trails and to learn more.
(And the trails are open all year long in case you'd rather wait for nicer weather!)

Related Posts
6 Ways to Unwind and Relieve Stress
5 Workout Tips
6 Ways Emojis Sum Up Life at JJC
10 Things College Students Can Get for Free or at a Discount
***
Like this post? Check out: