There's no doubt 2020 has been a challenging year for everyone. The COVID-19 pandemic has created a lot of hardship, and that's not lost on Joliet Junior College. Yet through all we've had to overcome, time and again our students, employees and local community reminded us that there's much to be thankful for.
We dedicated a section of JJC's Fall 2020 Connections Magazine to the heroes in and outside the classroom, and encourage you to follow their stories this month on social media through #JJCHeroes2020. Here's how these groups and individuals have played a vital role in how we've managed 2020, and why their efforts will continue to offer hope into 2021.

Selfless Service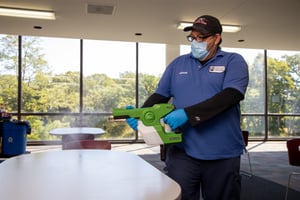 When it comes to the heroes of 2020, the impact of healthcare workers cannot be overstated. Across the globe, they've been the ones on the front lines of this pandemic, treating those in need.
At JJC, our frontline workers include our Facility Services Department and Campus Police, who together ensured a safe place to work and learn while on-campus activity was permitted. When operations were mostly remote, JJC's Information Technology Division gave us the tools to do so in a secure and engaging way. And through it all, employees and students showed us the meaning of perseverance.
Displays of Resilience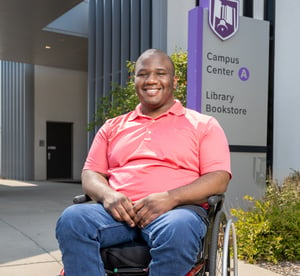 How many times have we seen resilience on display this year? Our student clubs, such as Latinos Unidos and Phi Theta Kappa, were quick to adapt with virtual yet interactive meetings and events, including PTK's creation of a video directory for every math class at JJC. Other students like Dontae Crowder and Savannah Rush shared inspirational videos and tips for their fellow classmates to get the most out of online learning.
In some cases, students were still able to receive hands-on experience remotely, from professor Cheryl Heeneman's plant take-home kits for her natural science students to agriculture students in Tammy Miller's class turning their backyards into soil-sampling labs. It also took a lot of resilience to simply maintain processes, such as compensating employees. Lori Carpenter and Tammy Foster did just that, in a virtual setting no less, navigating technical glitches, power outages, and individualized payroll requests due to odd hours.
Support of Our Students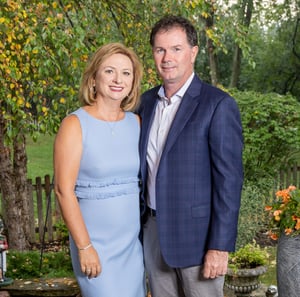 We couldn't be more thankful for those who made a financial gift to the JJC Foundation in 2020 to support our students, especially to those who faced hardship because of the pandemic. As of Dec. 15, nearly 7,000 total gifts had been made this year, with contributions coming not only from community members, but by JJC employees themselves.
Contributions to the Student Emergency Fund, made by individuals like Michael and Yolanda Sullivan, provide life-changing assistance through timely financial help. The fund received just under $40,000 this year. Another $9,200 had been contributed to the President's Scholarship for Returning Adult Students, and the Foundation received $37,700 worth of donations specifically designated to the area of greatest need. Despite needing to cancel events due to the pandemic, donors that would typically sponsor those events still gave to the college as well. In total, 186 separate funds received donations this year.
Embracing Our Community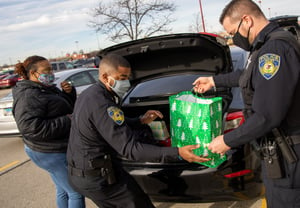 For as much as JJC supported one another across campus, we are equally thankful for our local partners with whom we collaborated to support the broader community.
Early in the pandemic, when personal protective equipment was scarce, JJC faculty, staff and students stepped up and put their maker skills to great use. It started with Gina Hulbert, associate professor of nursing, spearheading an effort to donate thousands of personal protective equipment items that the program had to spare to local hospitals. Debra Daun, manager of the college's MakerLab, spent countless hours 3D printing face mask shields, which extended the life of the masks, for local healthcare workers. Students in fine arts professor Julie Giampaolo's costume design class put their hand sewing skills to use, developing over 500 masks that were distributed to 10 area businesses and healthcare organizations.
Then there were the acts of kindness that were both unique to 2020 as well as a continuation of past efforts, yet in a year where the need was much greater. Both the JJC police and athletic departments showed their appreciation by donating meals to local healthcare workers. Police also started a new tradition, Shop with a Cop, a drive-thru event which teamed with Target to shop for and distribute gifts to children of JJC students. The culinary arts team, by preparing and delivering close to 500 meals to Daybreak Shelter and Morning Star Mission, continued its tradition of supporting those in need. In addition, JJC has partnered with the Northern Illinois Food Bank to host pop-up markets on campus. 10 markets were held from May to December, during which anyone in need could drive through to receive groceries. Even more markets are planned in the coming months.
Looking Ahead
While challenges will remain in 2021, we know better days are ahead. We look forward to continuing to show why we are thankful for JJC's students, employees, and our community in the New Year.
Related Posts:
By the Numbers: How JJC Services Are Assisting Students Remotely
The Small Business Guide to Thriving in a Pandemic
A Guide to Guided Academic Pathways