Black History Month is a time to celebrate the barriers that the Black community has broken, express pride in what it means to be Black and to honor the impact of Black Americans on U.S. history. February was chosen as Black History Month because the birthdays of abolitionists Frederick Douglass and Abraham Lincoln fall during the month. It's also the month that the NAACP was founded.
Joliet Junior College looks forward to your participation in this year's lineup of virtual Black History Month events that it is hosting, and looks forward to future opportunities to join in celebrating our diverse campus community.
"It is more important now, than ever before, that higher education elevates its role in assisting students from underserved backgrounds because our campuses, communities and employees are becoming more diverse than ever before," said Dr. Escortina Ervin, JJC executive director of diversity, equity, inclusion and compliance.
1. Black Culture Open Mic Celebration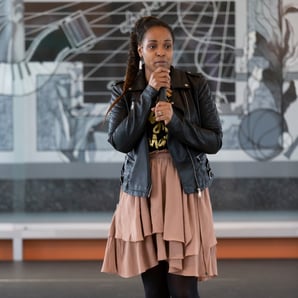 Wednesday, Feb. 10, 2 a.m. to 3 p.m.
Participate in an open mic celebrating Black culture where YOU can share quotes, poems, song lyrics, famous speeches and important factoids of notable African Americans. Open to JJC students, staff, faculty and administrators. Sponsored by Project Achieve.
Registration required.
2. Where Do We Go From Here? (Black Perspective Series)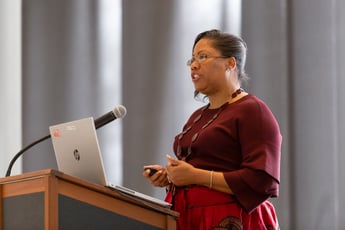 Thursday, Feb. 11, 1 to 2 p.m.
Let's have a discussion about the nature of the Black community and where it's headed in the upcoming years. The presidential elections are over. Now what? This presentation will address wealth, ownership and the rebranding of the Black community. Hosted by the Office of Multicultural Student Affairs.
Registration required.
3. Combating the Stigma of Mental Health with speaker Abraham Sculley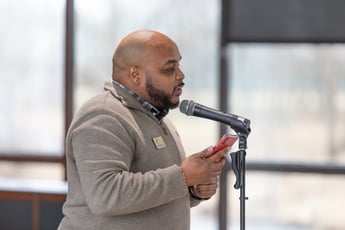 Thursday, Feb. 18, 2 to 3 p.m.
"Combating the Stigma of Mental Health" is designed to equip attendees with the tools and education necessary to engage in the conversation surrounding mental health and mental illness. Through vulnerability, Abraham Sculley shares his mental health story and addresses the stigma around mental health. Sponsored by the Office of Student Activities.
4. Victims No More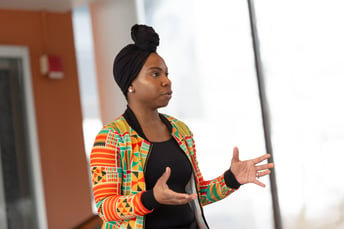 Thursday, Feb. 25, 2 to 3 p.m.
Learn why YOUR perspective liberates you to discover your true career purpose and can propel you to SUCCESS! Hosted by Project Achieve.
Registration required.
5. EDU Africa Virtual Exchange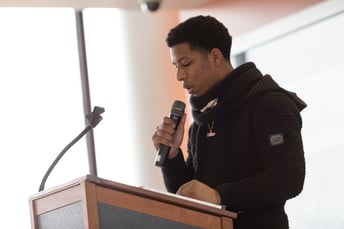 Wednesday, Feb. 24, 10 to 11:30 a.m.
Declared a World Heritage Site, the notorious Robben Island Prison is where Africa's political prisoners, including former President Nelson Mandela, were kept during the colonial and Apartheid years of South Africa. Lionel Davis, a former political prisoner, tells the story of his life in District 6 and how his antagonism toward white authority motivated his activism. Participants are encouraged to ask questions and engage in the conversation with Lionel. Sponsored by the Office of Multicultural Student Affairs.
Registration is required.
6. Panel of Excellence: Our Story!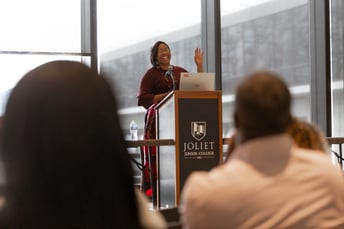 Friday, Feb. 26, Noon to 1:30 p.m.
Excellence is about developing confidence. Attend this event to hear stories from a panel of JJC African American faculty and staff. They will share their stories, setbacks, set ups and successes. Hosted by the Committee of African-American and Latino Concerns (CAALAC).
Related Posts:
5 Ways to Celebrate Black History Month
5 Things You Didn't Know About Community Colleges