Note: This article was published in 2016. In 2019, JJC opened the University Center, a a local, convenient, and cost-effective option for students to complete their bachelor's and master's programs either online or on one of JJC's campuses. Learn more about the University Center. Questions? Email UniversityPartnerships@jjc.edu.

Did you know that there are more than 2,600 four-year schools in the U.S. (and 119 in Illinois)? That's a crazy amount to choose from!
According to InsideHigherEd, 37 percent of all college students will choose to transfer to another school at one point or another during their time in college. So, as a JJC student, how do you even begin to start your transfer school search? With so many choices and so much to do, we've put together a few tips on how you can start your search right now.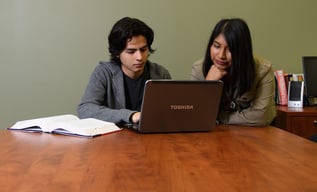 1. Start Early
The earlier you start planning for your transfer, the easier it will be for you down the road - and it's never too early to start planning. Once you narrow down your search to one or two of your favorite schools, you can start taking classes at JJC more strategically (you'll know which classes transfer over).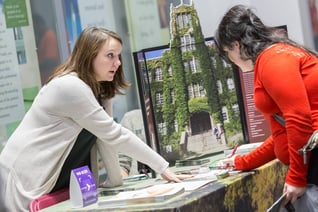 2. Take Advantage of College Rep Visits at JJC
Have questions about a college you're interested in, but don't have time to visit other campuses? Meet with a representative right here at JJC! Each semester, we host dozens of schools at our transfer table on both Main Campus and Romeoville. Check out our schedule at jjc.edu/transfer or call (815) 280-2923 to see when your favorite colleges will be on campus.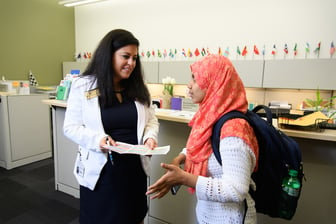 3. Talk to Your Advisor(s)
Your advisors and professors are your best resource because they are experts in their field. As you go through your search, get their opinion on what schools are best for your major (and budget). Many of them also keep in touch with JJC alumni who have transferred, so ask them about popular school choices and if they've heard any feedback on alums' choices.

If you don't have an advisor, you can contact the University Center at (815) 280-7767.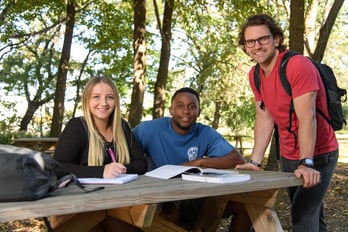 4. Follow the JJC Transfer Planning Checklist
Not sure what you need to do once you've decided on your transfer school? Check out the JJC Transfer Planning Checklist, where you'll see step-by-step guidelines.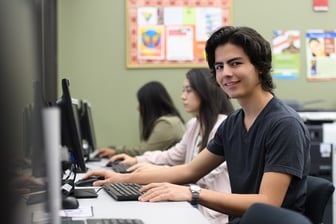 5. Check Out Scholarship Opportunities
Scholarship opportunities are everywhere - you just have to know where to look. Once you've got your search narrowed down, look into what scholarships are offered at each school. If you're having trouble finding scholarships connected to your potential transfer school, make an appointment with a counselor in JJC's Counseling Office by calling (815) 280-2673.

Need Help with Your Transfer School Search?
Attend a JJC Transfer Information Session. Questions before the info session? Contact JJC Transfer Specialist Brittany Burton at (815) 280-2923 or bburton@jjc.edu.
Finish Your Associate Degree at JJC for Maximum Benefits
Did you know that students who choose to stay at JJC to earn their associate degree are guaranteed "junior status" upon transferring as long as their transfer school is an IAI serving institution? You can find a list here: https://itransfer.org/courses/participatingschools.php.


Related Posts
What to Look for in a Transfer School
5 Reasons Why College is Worth the Money
10 Unique Classes You Can Take at JJC
10 Reasons Why You Should Take a Summer Class
***
Like this post? Check out: