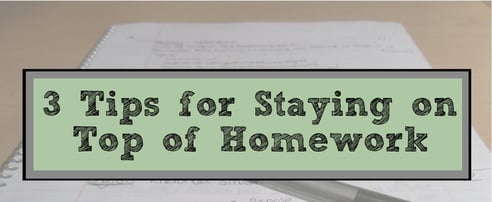 Homework…it's a never ending cycle. Although it's not cracking anyone's 'Top 5 Favorite Pastimes' lists, it IS important for helping you retain and apply what you've learned in the classroom.

Next time you're in a homework rut, try these tips to get back on track:
1. Unplug
Let's face it, there's about a million other things you'd rather be doing than homework – whether it's texting friends, snapchatting or creeping on Facebook. And when given the choice between homework or procrastinating via social media, social media's always going to win. So instead of bouncing back and forth, put aside a set amount of time to unplug – even if it's just for 30 mins. By physically logging off of all social media accounts on your computer and switching your phone to airplane mode, you'll be surprised how much you can get done.
2. Create a routine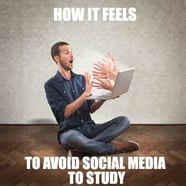 It's easy to push homework off until the last minute because you just..can't..even. But at some point, it has to get done – and then you're under the gun to slap that 10 page report together. Maybe that causes you to rely on Wikipedia a little (or a lot) too much, or skimp on the proofing. Either way, you're not doing yourself any favors. Instead, establish a routine for doing homework. Set aside a few times during the week that you dedicate to homework and ONLY homework. Even if it's just 3 times a week at 2 hours a pop, you'll have 6 hours under your belt by the weekend – and that can go a long way.
3. Get a Planner
Writing your assignments on the back of your hand might have worked in high school, but that isn't going to cut it anymore. Whether you opt for the old school paper version, find an app or plug it into the calendar on your phone, staying organized is key to keeping on top of your assignments.


Need help finding a study spot?
Try the JJC Library. In addition to open computer spaces, private workstations and quiet study areas, the library offers study rooms equipped with tables, chairs and dry erase boards. Perfect for a group study-sesh.
Related Posts
Finals Study Hacks
6 Strange (But Useful) Ways to Prepare for Finals
Up Your Study Game
Your Midterm Study Checklist
7 Reasons Why JJC is the Best Place to Start Your Education
----
Like this article or thinking about attending JJC? Check out our What to Study page.