The coronavirus pandemic has affected employment in nearly every industry, some more than others. Fields like healthcare and technology are thriving, with the U.S. Bureau of Labor Statistics (BLS) projecting that jobs in these areas will increase from now through 2029. However, healthcare and technology aren't the only fields that are seeing success, many business fields are expected to grow as well.
If you're just out of high school or looking for a career change, now is a great time to start your education in a high-demand field. If you're worried about the financial aspect of going to school, there are options for you to help ease the burden. Starting at a community college like JJC is a great way to save money, with classes being a fraction of the cost that they are at a four-year school. There are also scholarships available that can be funded through your school or from outside sources. You can read more about financial aid resources in one of our past blog posts.
Not all of these jobs can be obtained with an associate degree, but JJC does offer programs that can transfer to four-year universities to make getting your bachelor's degree easier.

1. Marketing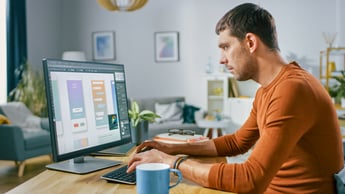 Marketing is a fast-paced, always changing field. Marketers use advertising and promotions to garner interest from consumers.
The good news is that almost every business or non-profit organization will need a marketing team so there are plenty of jobs for you to choose from. Plus, marketing is a field where you can easily work from home if that appeals to you!
An associate degree will get you started in this field, but many employers will require a bachelor's degree. Luckily, any credits you earn at JJC can easily be transferred to a four-year school.
2. Human Resources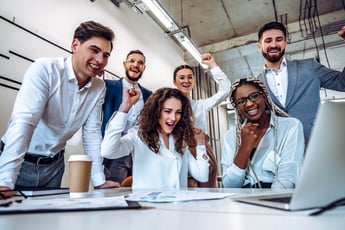 If you work in human resources you will oversee the recruiting, hiring, training, benefit programs, and personnel files of employees at your company. Like marketing, almost every business or non-profit organization will need a human resources department.
JJC offers two human resource certificates that will help you prepare for work as a human resources specialist/assistant or payroll/timekeeping clerk. In order to advance in the field you'll likely need a bachelor's degree.
3. Licensed Practical Nurse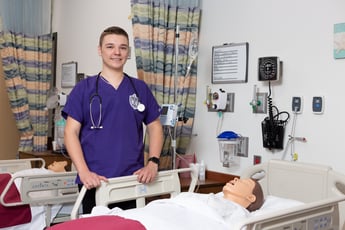 You can become an LPN with just a certificate from a community college. An LPN provides basic nursing care under the supervision of a registered nurse or doctor. They work in nursing homes and extended care facilities, hospitals, physicians' offices and many other places.
Starting off as an LPN can give you on-the-job experience to see if nursing is the right career for you. You can eventually become a registered nurse if you choose to earn your associate or bachelor's degree.
4. Construction Management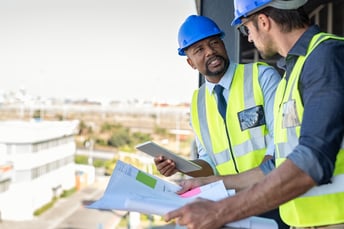 As a construction manager you'll oversee the estimating, scheduling and management of a construction project. JJC offers numerous certificates and an associate degree in this field. You can gain employment with an associate degree, but many will go on to earn higher degrees or specialized certificates to advance and expand their knowledge.
If you work better by receiving hands-on experience, this might be a great career for you!
5. Accounting
Accountants prepare and review financial records, ensuring that they are accurate and that taxes are paid on time. They are an important part of every company.
You can begin in the field with an associate degree, but most employers are looking for a bachelor's degree or higher to advance. If you enjoy math and numbers, accounting may be the career for you!
Ready to take the plunge towards an in-demand career? Get started today at Joliet Junior College! Spring classes begin shortly. You can find out more information on the spring semester here. JJC students can choose from 9 different academic pathways to begin their career. Explore the pathways and the more than 180 degrees and certificates offered at JJC.
Related Posts:
A Guide to Guided Academic Pathways
5 Things You Didn't Know About Community Colleges
What to Look For in a Transfer School