As semesters end and seasons change new opportunities for personal and professional growth emerge. Graduating students may be updating their resumes and looking at transfer options as new job opportunities spring up and enrollment periods open. At Joliet Junior College, each summer there's a chance to explore both at the Joliet Regional College and Career Fair, June 15 from 2-6 p.m. It takes place inside the Event Center at Main Campus, 1215 Houbolt Road in Joliet. The fair is open to JJC students, alumni and community members.
Dozens of employers and four-year colleges and universities will be in attendance to share information, answer questions and even provide on-site interviews. Here are five things you can do to prepare for Wednesday's fair and future job and academic advancement opportunities.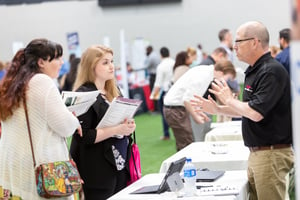 1. Polish Your Resume and Bring Copies
Stand out with a thorough resume that details your career goals, experience, and level of education and accomplishments. Be sure to leave these with the recruiters you speak with. We have sample resumes on the fair page as well as how to receive resume assistance. Current JJC students and alumni can reach out to Career Services, and community members can connect with Workforce Services of Will County to receive support with their resumes.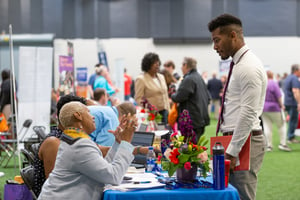 2. Dress Professionally
Make a good first impression and let employers and college recruiters know you're serious about taking the next step in your academic or career journey.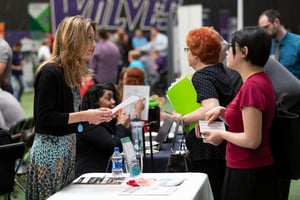 3. Prepare a 30-Second Pitch

Job fairs can attract lots of people and there may be a wait to speak with some businesses or colleges. Have a short pitch ready about why you're interested in their organization, your background, and a question or two to get the conversation started.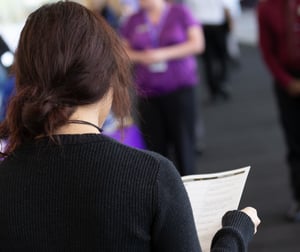 4. Have Answers Ready
Colleges and employers will likely have some questions for you about your academic or career journey. Be prepared to answer questions about your interests, experience, future goals and skills. We have a list of common questions you may receive on our fair website.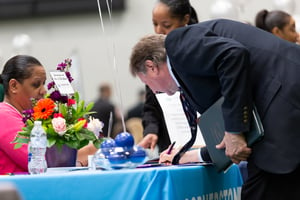 5. Gather Information

Business cards, flyers, and any other information pieces can help you make an informed decision about next steps including follow ups with recruiters, after the fair. You may even want to be prepared to take notes during the fair. Be sure to bring a folder or other method of collecting and carrying this type of material.
Other Things to Consider
Our fair website has much more to help prepare you for the June 15 College and Career Fair, and great tips for future meetings with prospective employers and schools. We even have a list of the dozens of employers and schools who will be in attendance. Check them out, do some research, and follow the steps above and you'll be well on your way to a successful fair experience!
Related Posts

10 Topics to Explore This Summer in Non-Credit

How to Get Ready for Life at Your Four-Year University

***
Still need to complete some credits before transferring? Check out our summer class options - final session starts July 5.