We've all had those crazy freak-out moments where we second guess everything - especially when it comes to big things, like whether or not we chose the right college major. But did you know that second guessing your college major is completely normal? In fact, according to the National Center for Education Statistics, about 80 percent of college students end up changing their major at least once.
So if you're unsure about your major, take a look at our list below. If you can agree with the majority of these statements, you're probably on the right track. If not, don't freak out - JJC offers plenty of resources for those who need guidance or want to change their major - like the My Degree Progress tool, which you can learn about here.

1. You've done your research.
Whether you've job shadowed, talked to professionals in your field or researched your major throroghly online - the important thing is that you are well-informed about your future career. You should know what to expect and know what you're in for.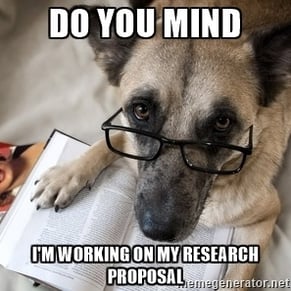 2. You enjoy going to classes related to your major.
If you're engaged and interested in what you're learning in class, there's a pretty good chance you'll enjoy working in your field.



3. You're happy.
This doesn't mean that you have to feel 100 percent happy all the time, but if you're passionate about what you're studying, know that you're on the right path.
4. You have a general idea of where you see yourself in five years.
While you don't have to have a five year plan laid out, you should feel comfortable answering the question, "Where do you see yourself in five years?" It's essential to have both goals and ambitions pertaining to your future career.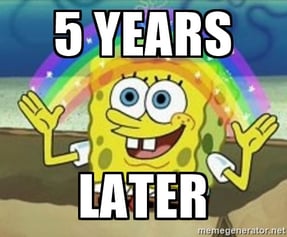 5. Your homework is challenging, yet stimulating.
Don't freak out If you're struggling through coursework relating to your major - that's a completely normal experience for almost any college student. The important thing is that what you're learning makes you curious and gives you the ambition to succeed.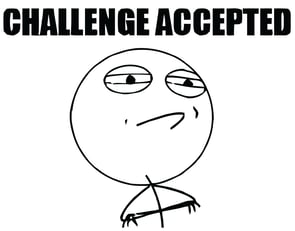 6. You're a part of extracurricular activities that relate to your major.
Maybe you're a nursing major who is a part of Alpha Delta Nu, a Student Government member majoring in political science or a music major in jazz band. If you're spending time outside of class doing things related to your future career, that's one sign that shows you're serious about your major.
7. You've weighed the pros and cons of your major - and the cons don't bother you that much.
Every major has its downfalls. Whether it's long hours or high competition, it's not uncommon that a few negative attributes are attached to your dream career. What matters is that the negative things don't bother you - because the pros should outweigh the cons.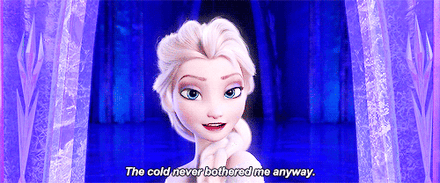 Note: As long as you have a passion for what you're studying, the motivation to keep going and the ability to believe in yourself - you'll be just fine!
Need Help?
If you need help choosing a major or have further questions about your options, make an appointment with Career Services (A-1175) by calling (815) 280-2756.
The Career Services office is open Monday through Friday from 8 a.m. to 4:30 p.m.


Thinking about changing majors?
See how it would affect your course load using JJC's My Degree Progress tool.
Related Posts
5 Things to Do During Your First Week at JJC
10 Unique Classes You Can Take at JJC
Why Attending Community College is One of the Smartest Decisions You Can Make
15 Rites of Passage for JJC Students
13 Services JJC Offers You That You Didn't Know About



***
Like this post? Check out: