Note: This blog references summer 2018. Please view our most recent "just-for-fun" classes blog here.
Looking for something fun to do this summer? Take a non-credit class at JJC! JJC's continuing education courses are fun and interest-based, meant more for enjoyment than a grade. These classes, which are open to both students and community members, cover a wide range of topics which include local history, cooking, music, crafts and more. They are offered every semester.
Take a look at our list of 11 "just-for-fun" summer classes below, or browse the catalog yourself at jjc.edu/class-schedule (search for "LLC - Lifelong Learning Class"). Visit jjc.edu/llc to learn more.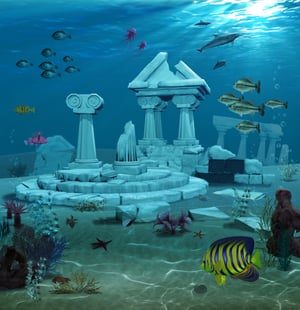 1. Lost Worlds of Fact and Fiction (LLC 5431)
Romeoville Campus
Monday, May 14
1 to 2:30 p.m.
Are you a fan of mysteries? In this one-day class, you'll learn why "lost worlds" such as Atlantis, Machu Piccu and Pellucidar have captivated audiences since the ancient times.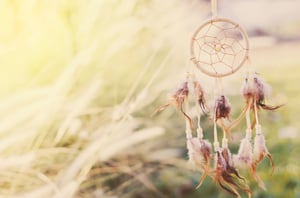 2. Native Americans of Illinois (LLC 5437)
Main Campus
Monday, May 14
6 to 7:30 p.m.
More than 200 years ago, Native Americans lived where you live today. Learn about the Illiniwek, the Potawatomi and the last major conflicts in Illinois between the Native Americans and the settlers in this one-day class.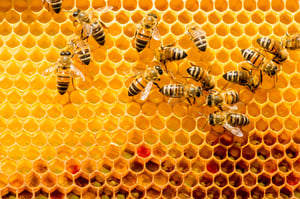 3. Beginning Beekeeping I (LLC 5228)
Weitendorf Agriculture Education Center
Tuesday, May 15
Tuesday, May 22
6 to 9 p.m.
No experience is necessary for this two-day class, which teaches you what it takes to become a successful beekeeper. Topics include: equipment for beekeeping, honey bee biology, acquiring your bees, managing your colony and pest and disease management.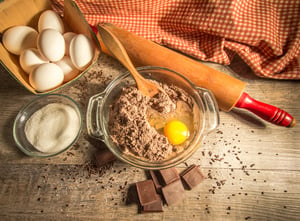 4. Baking with Chef Andy (LLC 5453)
City Center Campus
Wednesday, May 30
Thursday, May 31
6 to 9 p.m.
Meet local celebrity and JJC chef Andy Chlebana in this two-day class. He will teach you how to create classic French pastries and use the techniques that helped him win a nationally televised baking competition.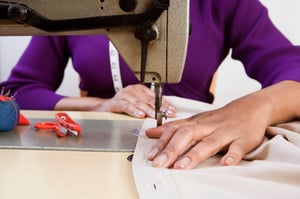 5. Sewing for Beginners (LLC 3525)
Romeoville Campus
Mondays, June 4 to July 9
6:30 to 8:30 p.m.
From patterns to measurements and fabric types, you'll learn the basics of sewing in this beginner class, with one project completed during the course. Attendees will need to bring their own sewing machine and need to know how to thread their machine and make a bobbin.

6. Conversational Sign Language Level I (LLC 1056)
Main Campus
Mondays, June 4 to July 30
6:30 to 8:30 p.m.
You'll learn the manual alphabet, basic word signs and beginning sentence work in this beginner class.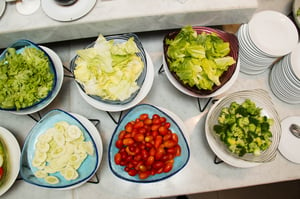 7. Meals in 30 Minutes (LLC 5284)
City Center
Thursday, June 7
6 p.m. to 9 p.m.
This one-day class is perfect if you never know what to make for dinner. You'll learn how to prepare easy dishes in 30 minutes or less.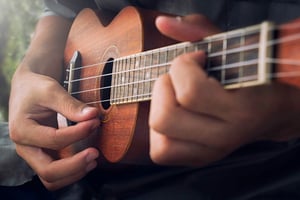 8. Learn to Play Ukulele (LLC 5381)
Main Campus
Wednesday, June 13
6 to 9 p.m.
Have you ever thought about learning the ukulele? Take this one-day class to get acquainted with the instrument. You'll learn basic chords, common songs and even some pop tunes. No previous musical experience is necessary. The course fee includes a ukulele and an electronic tuner.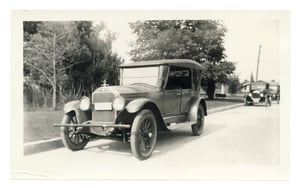 9. Will County History (LLC 3325)
Main Campus
Thursdays, June 26 to Aug. 30
6:30 to 8 p.m.
If you're a history buff, you'll enjoy this six-part series presented by members of the Will County Historical Society. Each night will feature a different topic and there will be time for questions and answers.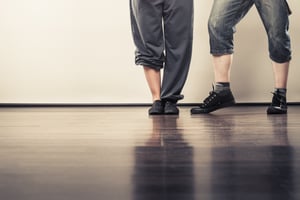 10. Stepping Chicago Style (LLC 2441)
Main Campus
Tuesdays, July 10 to Aug. 14
7 to 8:30 p.m.
Learn a new way to dance in this course designed for beginners. Stepping Chicago Style is a derivative of swing dancing that is easy to learn and impress.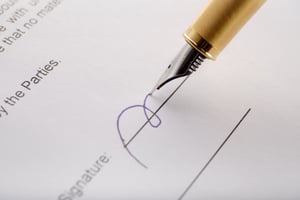 11. What Your Signature Says About You (LLC 5346)
Romeoville Campus
Thursday, July 26
6:30 to 8:30 p.m.
Take this fun class to learn how handwriting analysts can pick up personality traits from a person's signature. You'll gain insight into your own thinking style, emotional expression, relationships and more in this one-day class.
Related Posts
10 Unique Classes You Can Take at JJC
10 Reasons Why You Should Take a Summer Class
How to Do Well in a Summer Class (Even Though it's Only 6 Weeks Long)
How to Start Your Summer Internship Search
6 Ways to Unwind and Relieve Stress