Are you creative? Love do-it-yourself (DIY) crafts? Want to stay occupied before classes begin in just a few short weeks? Look no further than this blog, where we list seven DIY projects that will get you ready for fall semester!
JJC fall classes begin Monday, Aug. 20. Haven't had the chance to apply? There's still time! Visit jjc.edu/apply.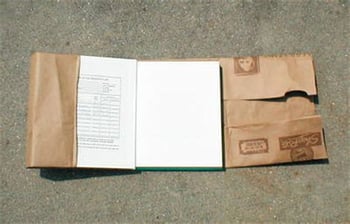 1. Textbook Covers
First, pick up your textbooks from the JJC Bookstore. Then get your creative juices flowing so you can create your very own textbook covers!
What You'll Need:
Heavy duty paper (butcher paper or grocery sack paper) or fabric & thread

A ruler or measuring tape

Scissors

Art supplies (for decorating)

Tape (for paper cover)




Iron (for fabric cover)

Pins (for fabric cover)
How to Make a Paper Cover: Click here for step-by-step directions
How to Make a Fabric Cover: Click here for a video tutorial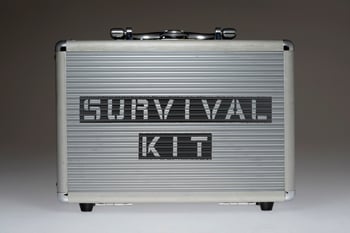 2. Survival Kit/Emergency Kit
A survival kit is just what you'll need for school emergencies. Grab a tupperware container or sack and start packing! Then keep this in your backpack or the trunk of your car.
You'll need:
Back up school supplies:

like pens, pencils, erasers, paperclips or post-it notes
Basic first aid items:

like bandaids, general p

ain relievers (Tylenol/Advil), antacids, allergy medicine and cough drops

Personal hygiene items:

like spray deodorant, toothpicks, breath mints/gum, hand sanitizer and chapstick
Packaged snacks:

like trail mix, pretzels, candy or granola bars
Important information:

like who to contact in case of an emergency (your parents, your doctor, etc)

Miscellaneous:

like cash, an extra phone charger, batteries and water bottle
Feeling ambitious? Check out this easy, no-sew tutorial on how to create a pouch you can use for your kit.


3. Pencil Pouch
There are plenty of DIY options out there for pencil pouches, depending on your skill level and how much time you want to spend. Check out a few tutorials below!
Duct Tape Pencil Pouch: See the video tutorial
Sewn Pencil Pouch: See the video tutorial
No Sew/No Zipper Pencil Pouch: See the video tutorial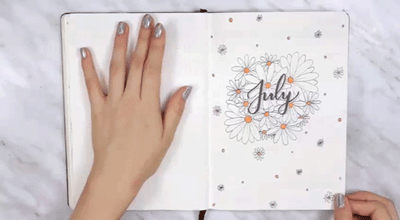 4. Bullet Journal
Have you heard of bullet journaling? Bullet journals are notebooks with little bulleted dots on the pages instead of lines. They allow you to customize the journal in your own way. You can draw your own calendar, create a checklist, make habit trackers and more!
Check out this blog for some bullet journal page ideas or visit bulletjournal.com to learn more.
Not an artist? No problem! Use a binder instead of a journal and print customizable pages online. Check out these free printable bullet journal pages.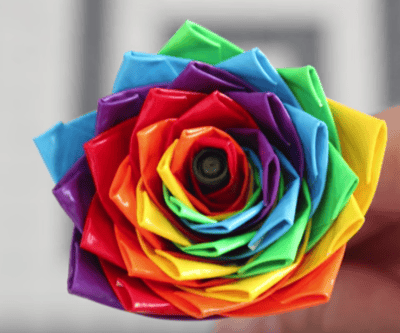 5. Flower Pens
Tired of lending out your pens and never getting them back? Create a duct tape flower pen and your borrower will be sure to remember to return it! This fun craft only takes a few minutes and the only thing you need is a pen, scissors, a ruler and duct tape.

Click here to see the video tutorial.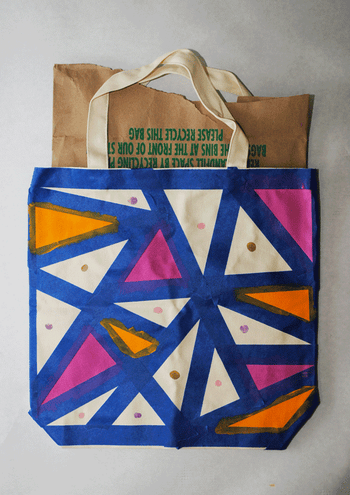 6. Tote Bag/Backpack
Decorate a backpack or canvas tote to use for fall semester! Check out these totes on Amazon, then choose paint or fabric markers to make your own design.
Feeling ambitious? Check out this sewing tutorial to create your own tote bag from scratch.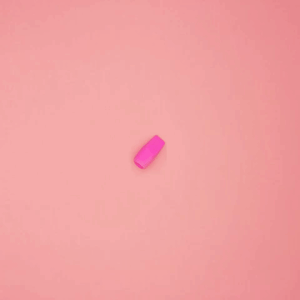 7. Erasers
Did you know that you can mold your very own set of pencil erasers from eraser clay? Choose your own design or check out these step-by-step directions to learn how to make specific shapes with molds, cookie cutters and more.
Not registered for fall classes yet? There's still time!
Visit jjc.edu/apply to apply or register for classes using MyJJC.
Related Posts
10 Unique Classes You Can Take at JJC
What to Expect Your First Semester at JJC
6 Ways to Unwind and Relieve Stress
10 Questions to Ask Your Professor
What You May Not Know About JJC
***
Like this post? Check out: