There's always more to learn at JJC. Check out the infographic below to learn a few lesser-known facts about the college.
Striving to be the first is nothing new for JJC. Since becoming the nation's first public community college in 1901, JJC has extended its offerings to 180+ degree and certificate programs, 30 clubs and six campus locations. Aside from servicing students, JJC is a resource to the community, offering theatre productions, a student-run restaurant, planetarium shows, concerts, art exhibits and more!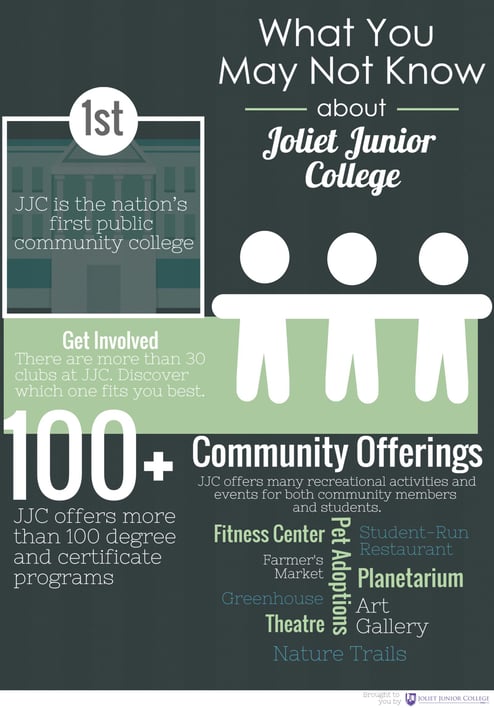 ***
Related Posts
10 Famous JJC Alumni
7 Celebrities Who Attended Community College
Celebrate JJC's 115th Anniversary Through Photos
7 Superhero-like Jobs You Can Get with a JJC Degree
7 of the Happiest Jobs You Can Get with a JJC Degree
Like this article or thinking about attending JJC? Check out our What to Study page.