Everyone makes mistakes, but here are a few to avoid your first semester. If you're already doing some of these, 'tisk-tisk,' - BUT there's still time to turn it around!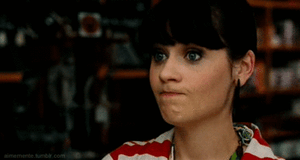 Assuming you're the smartest person in the class: Maybe you earned straight A's or took honors classes in high school (Kudos), but college is a completely different beast. Don't make the mistake of coming to class expecting to coast because, "it's only community college." Community college classes are no easier than 4-year university classes. (That's why the credits transfer) Sloppily pulling together a paper the day it's due, or blowing off studying for even just one test can mean you working double time to make up for it the rest of the semester.

Skipping class: Come ooon, where else can you learn from an actual instructor, ask questions on-the-spot or even get the inside scoop on test questions. Plus you'll be putting in valuable face-time with your instructors, which may come in handy if you need extra help down the line. At the very least, think of your classes like a gym membership – you're paying for it anyway, so you might as well go!

Throwing up the blinders: Having an idea of what you want to do when you graduate is great, but don't let that limit you in terms of exploring other options as well. Going into my freshman year I thought I knew EXACTLY what I wanted to do. Until I changed my mind...three times (but hey, now I'm here – writing for you.) Moral of the story: keep an open mind. If I hadn't explored other majors, I never would have found what I love to do.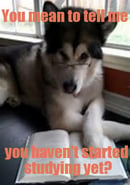 Being unorganized: Keeping track of normal life is challenging enough. Add to that multiple assignments from multiple classes, and it's easy to see how things start to fall through the cracks. Invest in a system that helps you manage everything all in one place – whether it's a physical planner, app or your phone calendar. Keeping a master schedule allows you to better plan ahead and avoid that "OMG – that's due TOMORROW?!" feeling.


For additional tips on how to successfully navigate your first semester, make an appointment with a JJC student advisor.