It's Finals Week, which means winter break is that much closer!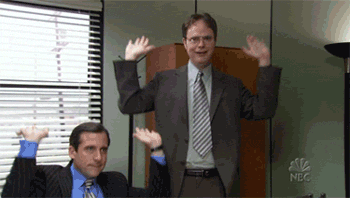 But while you're still here, there are a few things we hope you'll keep in mind. Take a look at our list below to see what we suggest you do during your last week of 2018 classes.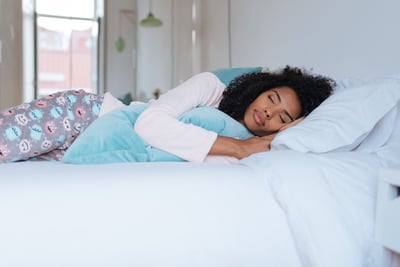 1. Take care of yourself.
Doctors say it's important to get enough sleep, eat well and exercise during finals week. We understand you're stressed, so know that taking care of yourself should be your first priority.
Feeling overwhelmed? Learn how you can make an appointment with JJC Mental Health Services..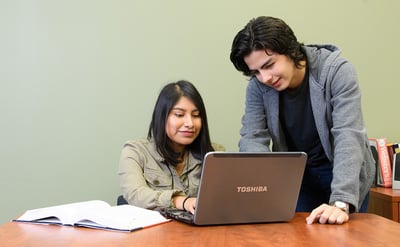 2. If needed, make a last minute tutoring appointment for free.
The Tutoring and Learning Center is open until Wednesday, Dec. 12, so you can still set up a time to meet with a tutor for free. But act fast - these appointments will fill up quickly. The TLC is open until 6 p.m. Monday through Wednesday.
Looking for a quiet study space? From Monday, Dec. 10 to Thursday, Dec. 13, the JJC Library is open from 7:30 a.m. to 10 p.m.; on Friday, Dec. 14, it is open between 7:30 a.m. to 4:30 p.m.
Want study tips? Check out these pointers or read our blog about seven ways to make studying for finals fun.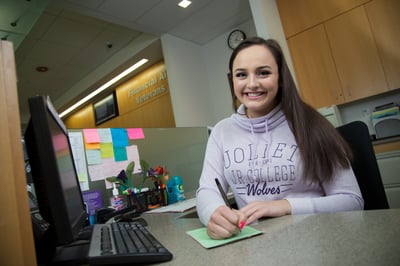 3. Pay your spring tuition bill.
Will you be here for spring 2019? Making your payment on time is the most important thing you can do - otherwise, you could get dropped and lose your classes.
Not sure you can make your full payment? Sign up for a payment plan.
Questions about your tuition? Call Student Accounts and Payments at (815) 280-6776 or email account.payments@jjc.edu.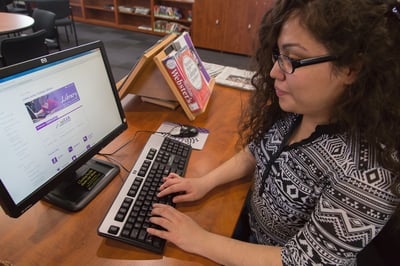 4. Feeling ambitious? Register for an extra class this spring.
Spring classes begin Monday, Jan. 14, with flex scheduling options set for late January, February and March. If you can do it, taking an extra class now and signing up for our short summer classes could put you on track to graduate early. Online and hybrid classes are still open for spring. See a full list of spring 2019 classes here or register via MyJJC to check individual class availability.
View spring 2019 flex start classes here.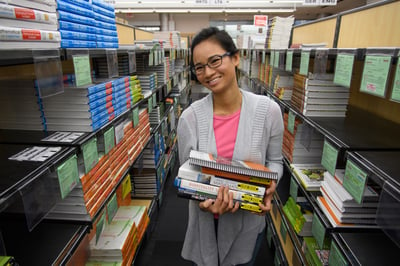 5. Get your spring semester books.
Save yourself the hassle and get your books before winter break. If you don't want to wait in line, you can order your books online at bookstore.jjc.edu. The Bookstore also offers JJC spirit wear, school supplies and more.

6. Make plans to get your car checked for winter.
You can start making appointments to get a winter maintenance check or an oil change at the JJC Auto Shop on Monday, Jan. 7 for your car to be serviced as early as Monday, Jan. 14. To learn more, visit jjc.edu/info/automotive.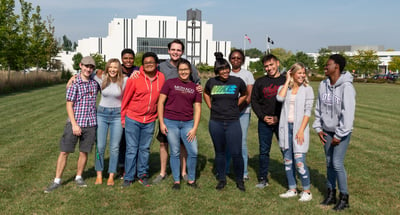 7. Be proud of yourself.
College is hard work and you've accomplished so much just by getting through fall semester. You're one step closer to earning your degree or certificate and we're so proud of you - you should be, too!
Are you graduating in May?
Check out: You're Graduating... Now What?
Related Posts
5 Reasons Why Making Your Payment Now is Important
13 Services JJC Offers That You Didn't Know About
10 Things You Didn't Know About JJC Testing Services
5 Things You Need to Know About Transferring Your Credits to JJC